A Conversation with Mats Lidström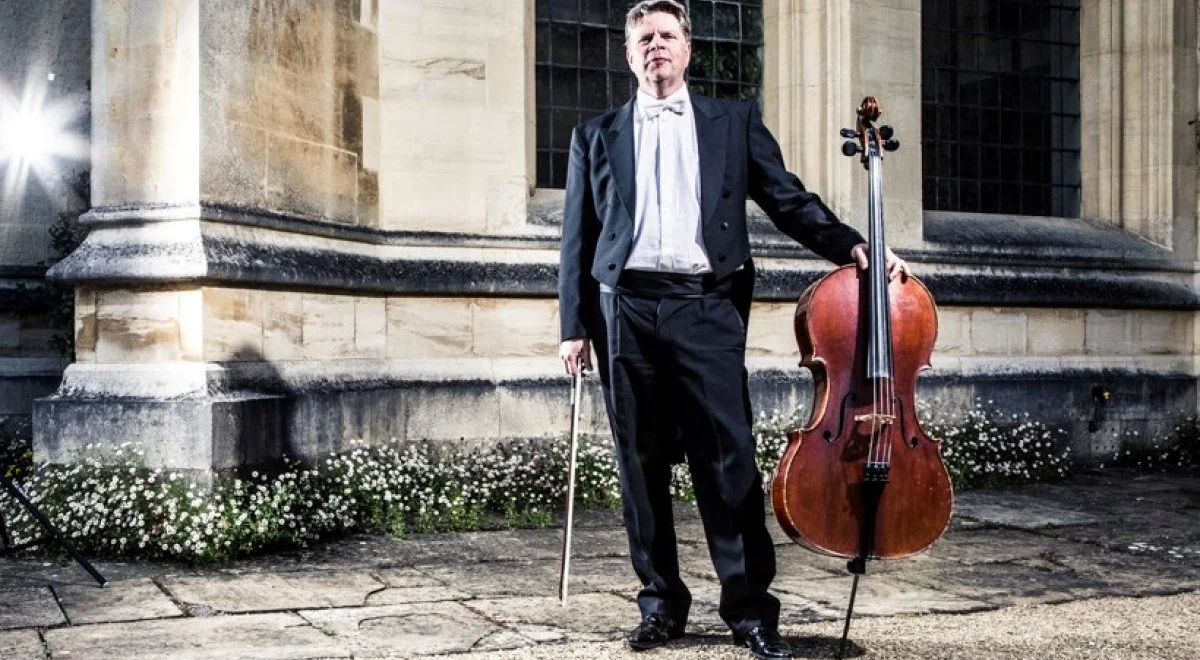 3 years ago | Oxford Philharmonic Orchestra | Composers, Interview, Orchestra
Mats Lidström is Solo Cello of the OPO, and a distinguished composer and teacher. Ahead of our now cancelled 28 June concert, which would have opened with his composition Rigoletto Fantasy, Mats told us about his beginnings as a musician, the inspiration behind the Fantasy, and what he has planned with the Orchestra in 2021.
You are described on your website (CelloLid.com) as a 'Cellist – Composer'. Does one of these roles take priority for you?
I am foremost a musician and a teacher. The cello became the tool through which I express music, so being called a 'cellist' may not be what is most important.
I am not sure why I ended up learning the cello, it was never suggested to me, but still learning most days of the year I consider it a privilege. Music was always heard in the family. Good music. My father would move between Mozart and Ellington, and when my mother took up an admin job in one of the music conservatories in Sweden, the consequence of that was piano lessons for little Mats. Cello was a little later, at age 12. It was time-consuming for a schoolboy with mixed interests to practise both. However, a serious accident at age 15, when I nearly lost my right arm, forced a choice between the two instruments.
How has your teaching changed in this current moment of lockdown in the UK?
My teaching is important, and especially in times like these I can see on my end of the screen that these students, who expected an adventure whilst learning but are now back with their parents, are in great need of structure.
I give them lots of homework every week, scales and bow exercises in abundance!
What was your inspiration behind composing the Rigoletto Fantasy?
Opera potpourri was a common genre in the 19th century and was a guaranteed way for the touring instrumentalists to charm their audiences by riding on the successes of the famous singers. My virtuosi violin friends from my years at the Juilliard School would not stop comparing Sarasate's Carmen Fantasy with that of Franz Waxman while competing in the corridors outside their practice rooms with the most difficult passages from both pieces, so I thought for years that cellists ought to have one too.
In my years at the Royal Opera in Stockholm, I encountered many suitable operas, but Verdi's Rigoletto seemed perfect with its ridiculous amount of hits! Incidentally, Verdi promised the cellist Alfredo Piatti – who for many years taught at the Royal Academy of Music – a cello concerto, however his tours as a conductor made it impossible for him to find the time.
The concert featuring your Rigoletto Fantasy for cello and orchestra, scheduled for June 2020 was cancelled. What are you working on for the future with the OPO?
Now we have a new date in 2021 which gives me a chance to create a tribute to the American cellist Lynn Harrell, who was the best cellist I have ever heard or worked with. I intend to create something similar to the Rigoletto Fantasy, however this time around Puccini, I think.
I need to look at some of his scores to see if a fantasy or rhapsody will be based on one opera or more than one. For me, Madame Butterfly occupies a special place – but then, would I want to miss out on the opening of Act 2 of La bohème?
---
You can find our more about Mats through his website CelloLid and keep up to date with the Orchestra's future concerts through our website.