The Orchestral Music of Afghanistan: In Conversation with Cayenna Ponchione-Bailey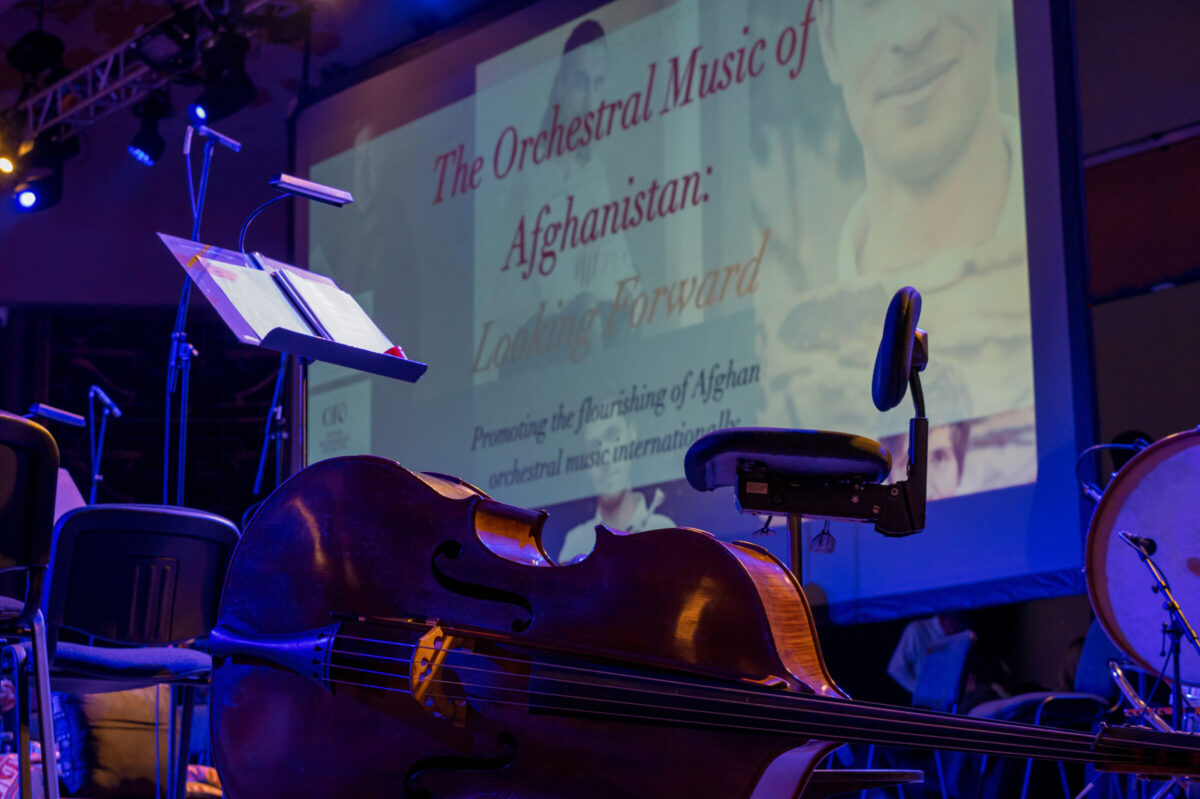 4 months ago | Oxford Philharmonic Orchestra | Concert, Interview, Orchestra
On Thursday 15 June, the Oxford Philharmonic performs a concert called The Orchestral Music of Afghanistan, featuring new compositions by Afghan composers living in exile.
The concert celebrates the rich history of traditional Afghan music and explores how that tradition can be maintained and expanded globally at a time when making music in Afghanistan is forbidden. It was co-curated by pianist and composer Arson Fahim and OPO Conducting Fellow Cayenna Ponchione-Bailey, who will also conduct the performance. The Orchestra will be joined on stage by guest performers on traditional Afghan instruments to give performances of recently composed works by composers Elaha Soroor, Milad Yousufi, Arson Fahim, Meena Karimi, Mohsen Saifi, Qambar Nawshad, Ghafar Maliknezhad, Qudrat Wasefi and Zalai Pakta.
We caught up with Cayenna about how the concert came about, and why it is so important.
---
How did this concert come about, and what was the process of curating it?
Since 2018, I have had the extraordinary pleasure of working with young musicians from Afghanistan – teaching online conducting lessons while they were still in Kabul, and bringing the Afghan Women's Orchestra to the UK for a residency in 2019. Through this work I developed a deep love for and curiosity about the orchestral music of Afghanistan. I was intensely interested in understanding as much as I could about Afghanistan's orchestral practices, as much as anything as I was tasked with helping to train the next generation of orchestral conductors in Afghanistan.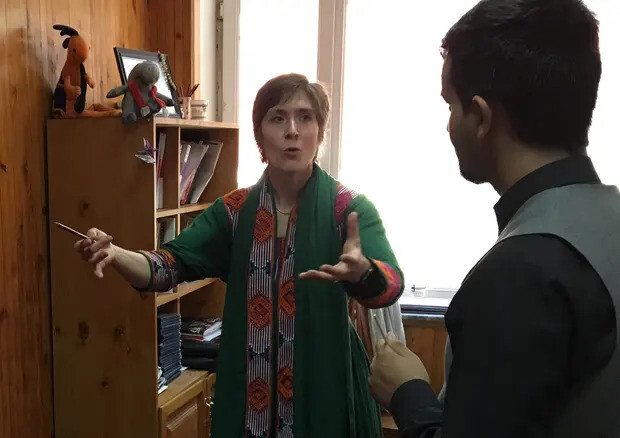 When the Taliban took over control of Afghanistan in August 2021 and many musicians fled the country to save their lives (as well as those of their family members) and their music, a group of passionate individuals came together in an informal network to find ways of ensuring that Afghanistan's rich musical traditions would not be silenced. We formed the International Campaign for Afghanistan's Musicians and did everything we could to support people as they found their way out of the country, and helped provide life-sustaining support for those who were unable to leave.
Having heard of this work, Sarah Gee, Chief Executive of the Spitalfields Festival, invited me to curate a concert of Afghan music for their summer 2022 programme. So, partnering up with Afghan composer and former student, Arson Fahim, and with the support of the Oxford Philharmonic, Leverhulme Trust, University of Sheffield and quite a number of individual donors, we were able to commission and premiere eight new works by Afghan composers.
What about the music of Afghanistan is it that you find so compelling?
The orchestral music of Afghanistan is not like orchestral music anywhere else in the world. Perhaps a helpful way to imagine it is that large ensembles of traditional Afghan instruments expanded to encompass historically European instruments. Rather than focusing on arrangements of European-heritage orchestral works, these ensembles have often performed music written by Afghan composers whether as unique compositions (rare) or as arrangements of existing music (much more common) – often songs. Often orchestras will include tabla in their instrumentation, which generates a wonderful rhythmic feel (frequently in 7/8 time) that is totally unique to these orchestras.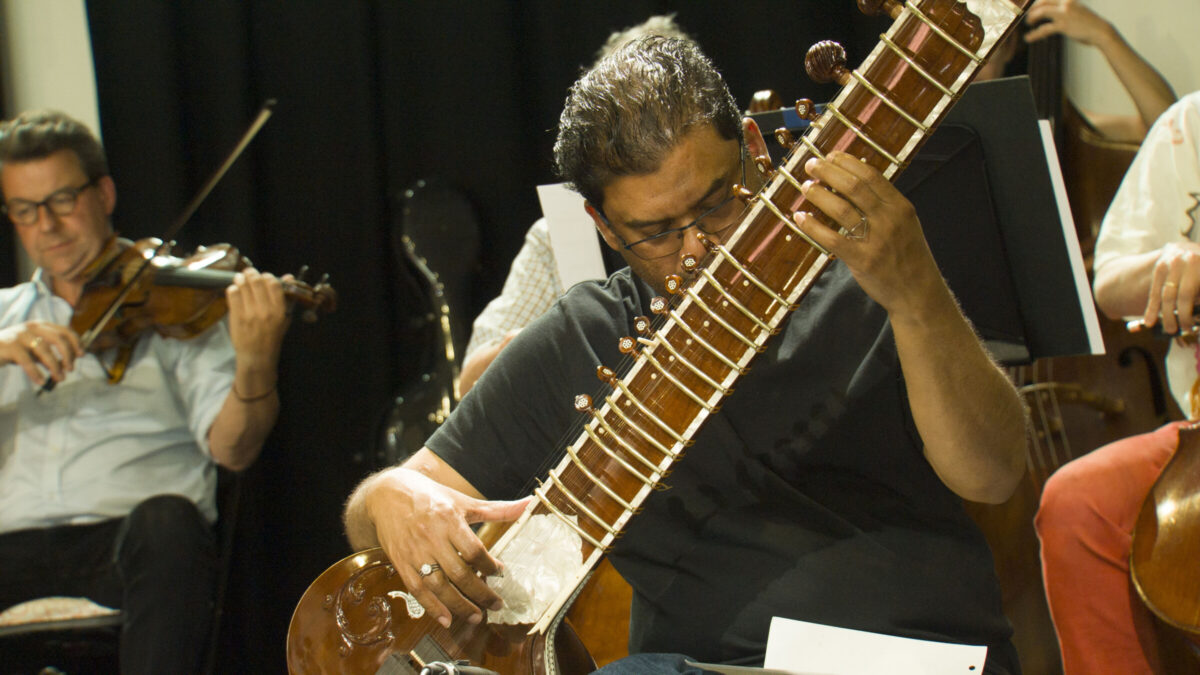 How have you found the collaboration between the Oxford Philharmonic and the Afghan musicians and composers? Have there been any highlights for you during the process?
It has been incredible to see this new music come to life in rehearsals and in concert. With this collaboration we really wanted to honour the developing tradition of Afghan orchestral music, as well as expand the instrumentation with instruments more readily available in the UK – such as the bassoon, double bass and trombone. It has been wonderful to give the composers the opportunity to develop themselves in those directions.
One of the pieces I would highlight is Dawn by Meena Karimi, as I find that it is so poignant, and brings up something on most people's hearts when they think of Afghanistan, and that is women and girls' rights. Meena Karimi writes about her piece:
"Dawn was my first composition, and it represents the story, struggles, strengths, and pain of women and girls in Afghanistan. Afghan women have always had to fight in order to achieve basic human rights such as going to school or participating equally in a country that they are part of.

As a human and an artist, and as an Afghan woman, I want to do my part in bringing awareness to women's rights in Afghanistan through music. The reason why I left my song incomplete is that I wanted to tell the truth: the unfinished struggle of women. I will complete this song when all Afghan women have achieved their dreams and rights."

— Meena Karimi, 2022
Looking ahead, what is your hope for the future of this concert, and this campaign as a whole?
I hope this concert will shed light on the rich history of music of Afghanistan. It is important to ensure not only the survival of Afghanistan's orchestral musical practices, but that they, and the musicians and composers themselves, continue to flourish while music is censored in their home country.
In 2021 I was fortunate to have been awarded a three-year Leverhulme Trust research grant to write a book about the country's orchestral practices. This I am currently undertaking in collaboration with Afghan scholars and musicians who are now living in exile across the globe.
For so many of the Afghan musicians and composers that I work with, music is a particularly important mechanism for expressing their messages of social justice, gender and ethnic equality, personal liberty, and freedom from violence and oppression. We will keep working to find and leverage available platforms in the UK to amplify these voices and produce a narrative of unity, peace, compassion and mutual understanding.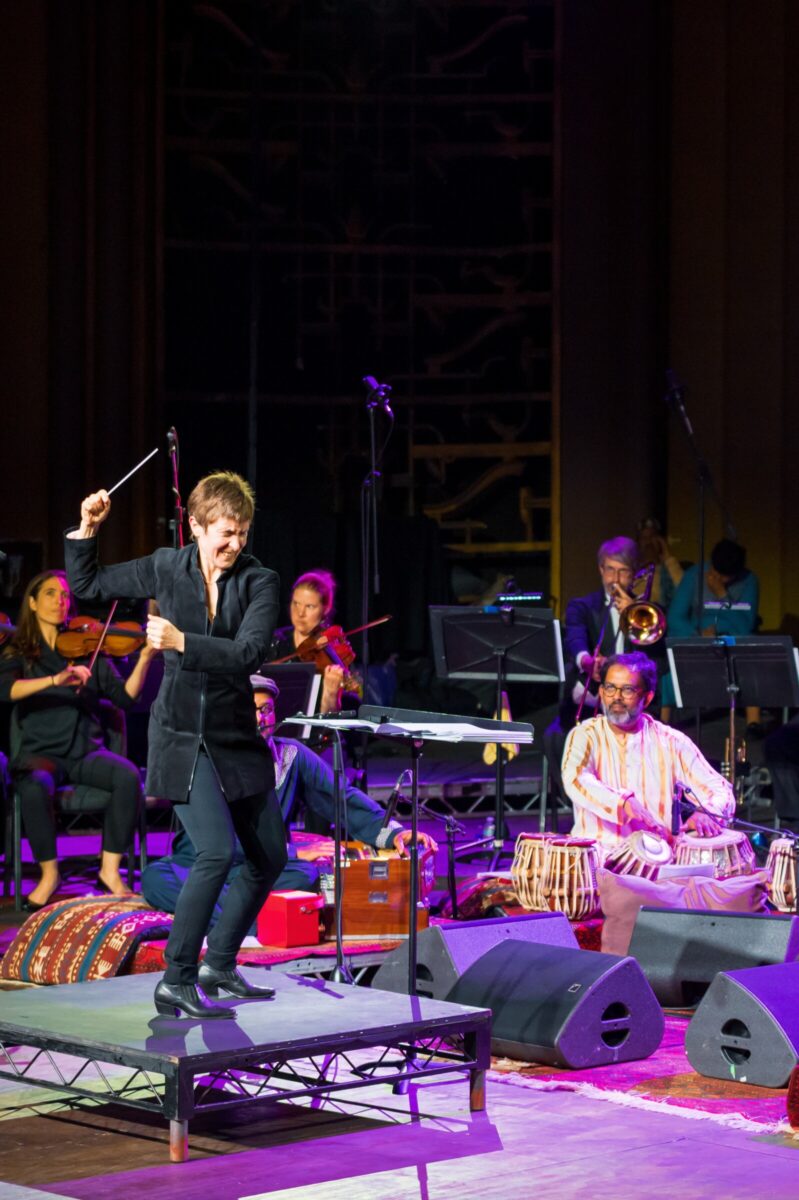 ---
The Orchestral Music of Afghanistan will be performed in the Sheldonian Theatre on 15 June 2023. Find out more and book tickets here.
You can read more about the musicians and composers involved in this project at www.orchestralmusicofafghanistan.org, and about Cayenna's work in the following places: