The Orchestral Music of Afghanistan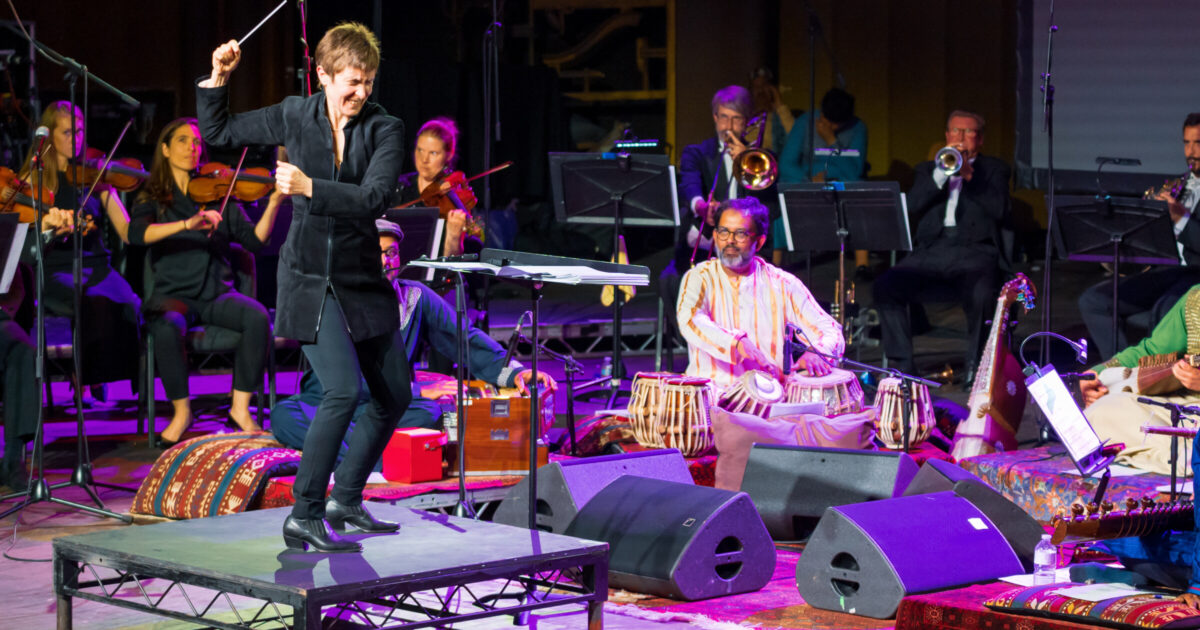 Past event – We are no longer taking bookings for this event.
The Orchestral Music of Afghanistan
15 Jun 2023 | 19:30 | Sheldonian Theatre, Broad Street
trad., arr. Mohsen Saifi Asta Boro
Zalai Pakta, orch. Milad Yousufi Heart that Burns
Arson Fahim Dance of Terror
Meena Karimi Dawn
Elaha Soroor Baran
Mohammad Qambar Nawshad Hope
trad., arr. Ghafar Maliknezhad Da Zemoong Ziba Watan
Milad Yousufi Nostalgia
Qudrat Wasefi Nastaran

Qais Essar rubab
Shahbaz Hussain tabla
William Rees Hofmann dutar
Milad Yousofi harmonium and tanbur
Elaha Soroor vocal soloist
Somerville College Choir
Cayenna Ponchione-Bailey conductor
Featuring new compositions by Afghan composers living in exile, this concert celebrates the rich history of traditional Afghan music and explores how that tradition can be maintained and expanded globally at a time when making music in Afghanistan is forbidden. Curated and conducted by Oxford Philharmonic's Conducting Fellow Cayenna Ponchione-Bailey, the Orchestra will be joined by guest performers on traditional Afghan instruments to give performances of recently composed works by composers Elaha Soroor, Milad Yousufi, Arson Fahim, Meena Karimi, Mohsen Saifi, Qambar Nawshad, Ghafar Maliknezhad, Qudrat Wasefi and Zalai Pakta.
Pre-concert performance: The Songs of Afghanistan 18:30
Join Afghan singer-songwriter, Elaha Soroor, and the Somerville College Choir for performances of Afghan traditional children's songs and Abdul-Rahim Sārbān's much loved song about Kabul, Musk-e taaza Maibaarad. We may have special guest appearances from young Afghan singers living in our community!
The Sheldonian Theatre is a unique space to experience live music. To see an interactive map of the theatre click here.
The Orchestral Music of Afghanistan

15 Jun 2023

Tickets: £10, £16, £22, £30
(Students from £5)
Duration: 130 min
Venue: Sheldonian Theatre, Broad Street

Thursday 15th June, 2023 – 19:30
From £10
(Students from £5)