Puccini Fantasy world premiere: A Conversation with Mats Lidström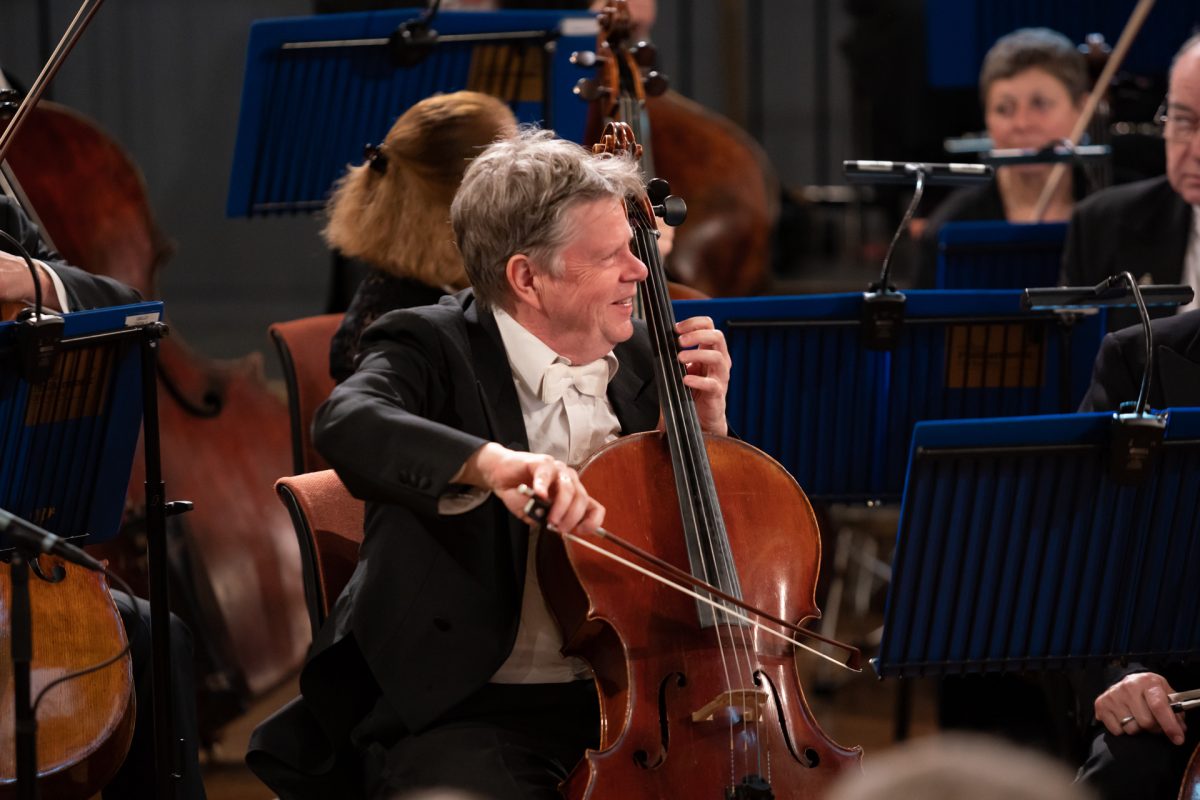 2 years ago | Oxford Philharmonic Orchestra | Composers, Concert, Interview, World Premiere
On Thursday 19 May, the Oxford Phil will perform the world premiere of Puccini Fantasy for Cello and Orchestra, written by our very own Solo Cello Mats Lidström. Born in Stockholm, Mats is an established cellist, composer and music publisher, as well as a teacher at the Royal Academy of Music. We caught up with Mats about his new composition ahead of its world premiere next week.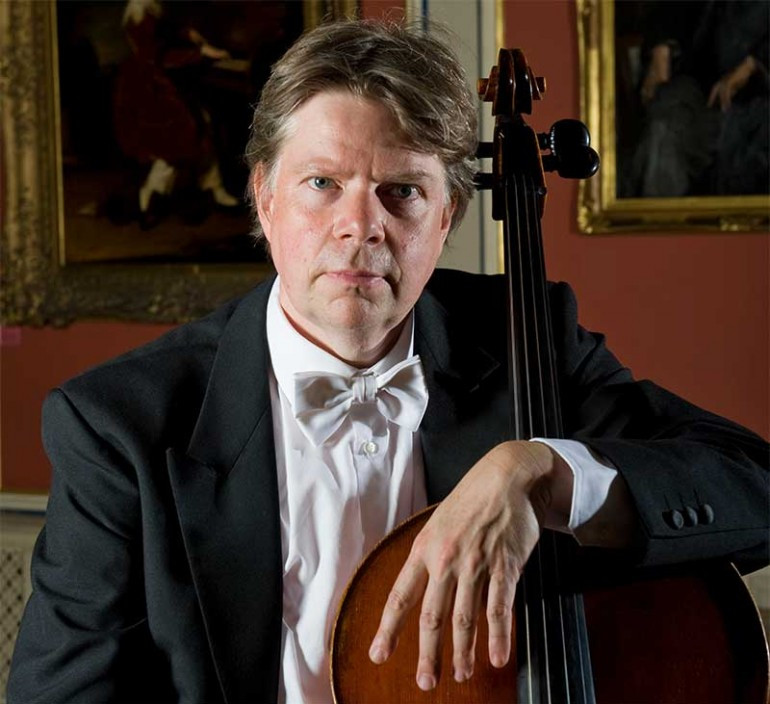 ---
You are described on your website (CelloLid.com) as a 'Cellist – Composer'. How did you get into the composition side?
I always had manuscript paper at hand, from my 9th year or so. And I liked to use opus numbers – I was possibly obsessed with opus numbers! By age 15, I must have reached Op. 200. When I was 17, I wrote a piano piece called Moon Wind, which I sent to a certain address in Beverly Hills, California. A while later I was addressed as a 'great composer' by Groucho Marx – a very sweet term to use, of course. Meanwhile, I try my very best for every new project, and it is indeed a lovely feeling to actually sense that the new piece is something I can stand for; I guess one hopes that will be enough for an audience, too. My latest publication is three tangos for string quartet, and I am very happy about those.
You previously wrote a Rigoletto Fantasy, which was recorded with the OPO in 2016, and due to be performed in a concert in May 2020 which had to be cancelled. What is it about this style of composition that interests you?
My Rigoletto Fantasy was performed and recorded with the OPO already in 2016, so the 2020 was to be a repeat. That's when Marios, our Music Director, generously agreed for me to proceed to my next project: a Cello Concerto by Puccini. The idea is to produce 'concertos' by a composer who never wrote one. I'm now looking at Alban Berg and his operas Wozzeck or Lulu. So far, only looking.
What was the process of writing the Puccini Fantasy like? Can you recall a moment when it all came together?
I knew I had to start at some point, but I kept postponing and making myself busy. I often felt that to make a concerto on Puccini was insurmountable: he is so different from Verdi. Verdi writes long arias with a pretty accompaniment, but Puccini's are more complex, and the singers and the orchestra somehow melt together during the ongoing narrative.
So I had to be methodical. I started by listening to all the operas while listing the sections I would consider using. Some of the operas I knew well, of course, from my years as the principal cellist of the Royal Opera in Stockholm. The next step was photocopying all those sections, and putting them in categories. There was one pile labelled 'Fast 2/4', another 'Fast 6/8', 'Slow 3/4' or 'Bridges', and so on. I kept them on the floor for some kind of birds-eye-view. Then the jigsaw puzzle began, trying one solution, then another. After a while one starts to breathe the music, the start of a certain logic, and it gets easier. I immediately realised the end of Act II of Manon Lescaut would make a great ending to my Fantasy. To start with the piece with the opening of Act III of Tosca was the first idea I had for my piece.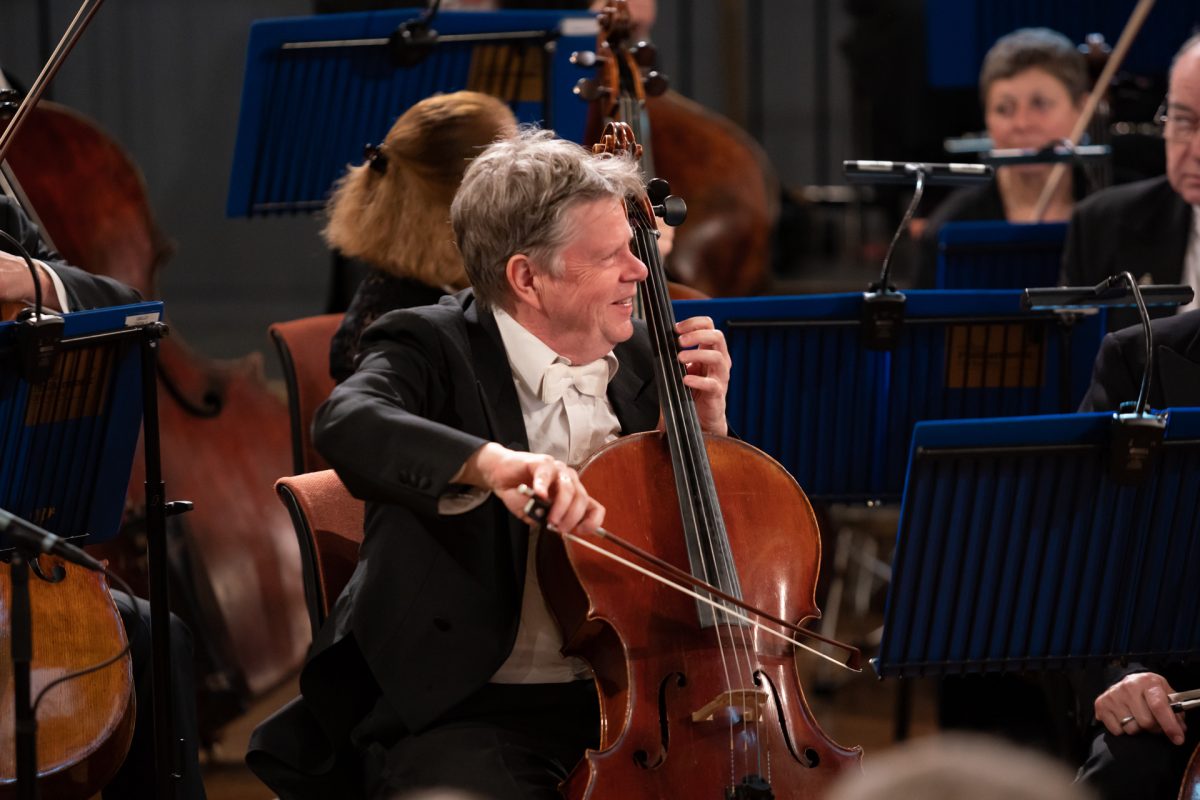 Can you share anything else exciting that you have in the works at the moment?
My OPO schedule the next couple of weeks is rather thrilling! The Puccini concert is followed by a Beethoven recital with pianist Sholto Kynoch at Holywell Music Room, the last of the series I curated for the 250-years celebration of the composer's birth. Here we are, two years later, because of the pandemic. Then back to the Sheldonian for Brahms's Double Concerto with our member Anna-Liisa Bezrodny. Two days after that we all fly to New York for our Carnegie Hall concert with Maxim Vengerov and Brahms's First Symphony. THAT'S exciting stuff!
Back in England, I continue to Sweden for a couple of recitals, but I hasten back so I don't miss the Marylebone Music Festival. This is a fun, annual festival in Manchester Square in front of the Wallace Collection, put together by another member of the Orchestra, Meghan Cassidy. Also, worth mentioning is my next publication, two solo flute sonatas by JS and CPE Bach which I transcribed for the cello. It's especially meaningful for me, since both pieces were written for Frederick the Great – whose flute, kept in the Library of Congress in Washington DC, I held in my hands during a visit there. Oh, almost forgot! My debut album with my pianist son Leif, recorded last month. He plays so very, very beautifully.
---
To hear Puccini Fantasy for Cello and Orchestra at its world premiere on 19 May in the Sheldonian Theatre, tickets can be purchased here. This concert features opera star Angela Gheorgiu, singing arias from two of Verdi's most inventive operas.
To find out more about Mats Lidström visit his website at CelloLid.com.