A Conversation with Grace-Evangeline Mason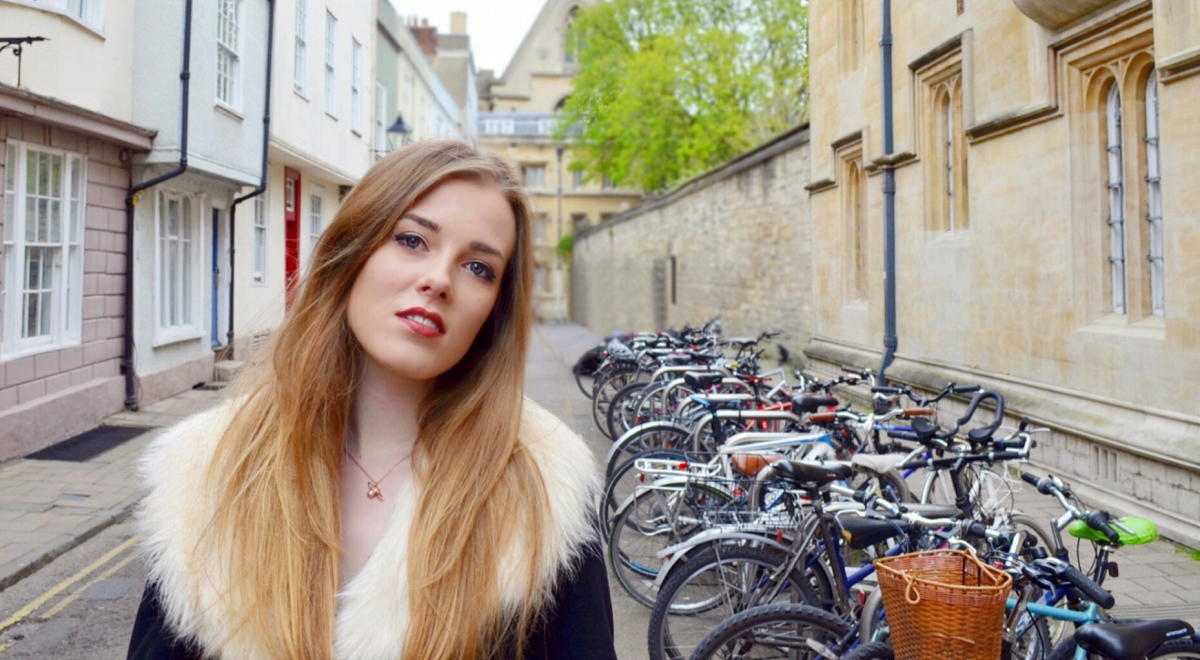 3 years ago | Oxford Philharmonic Orchestra | Composers, Interview
Grace-Evangeline Mason's To Breathe Now was one of two pieces chosen through our 2019 Composers' Workshop to be programmed into an OPO concert this season. We spoke with Grace about her introduction to composition and her creative process.
When did you first become interested in composition?
I started composing when I was 14 by improvising on the piano and notating it down; I wasn't really aware that this was the act of 'composing' as such, as it was simply an activity I had found that I loved doing! I decided to focus on composition professionally when I experienced my first engagements with professional performers and found that I love the entire process of composition; from writing at the piano and conceptualising my ideas, to working with the performers and sharing music with the audiences in the concerts themselves. I cannot recall the exact moment in which I decided to focus on composition professionally, but discovering my love of classical music has had a profound impact upon my life as well as my chosen career path.
'To Breathe Now' is the third movement of your work 'Upon Weightless Wings', and the first performance of the orchestral version of it will be performed by the Oxford Philharmonic. What was your creative process in composing the piece?
'To Breathe Now', the new orchestral arrangement as well as the third movement of my piece 'Upon Weightless Wings' for large chamber ensemble, is inspired by the installation 'To Breathe – A Mirror Woman' (2006) by Kimsooja, a South Korean multi-disciplinary conceptual artist, in which she transformed a 'glass palace' into a glorious display of reflected rainbows, which I find extremely beautiful and moving in the otherwise large, empty space. My piece explores themes of liberation and seeks to create a delicate, ethereal atmosphere to reflect the artwork upon which it is based. The concept behind each of my works is extremely important to me, as that is where my creative process begins. The first step of composing any piece starts with my interaction with an extra-musical source inspiration, such as Kimsooja's installation in this particular work, and from that I form the idea and the all-important title, which becomes the identity of the work. I will then ruminate over my ideas before taking them to the piano where I improvise musical fragments, and develop the overall structure of the work, before I begin to notate the music down on manuscript paper.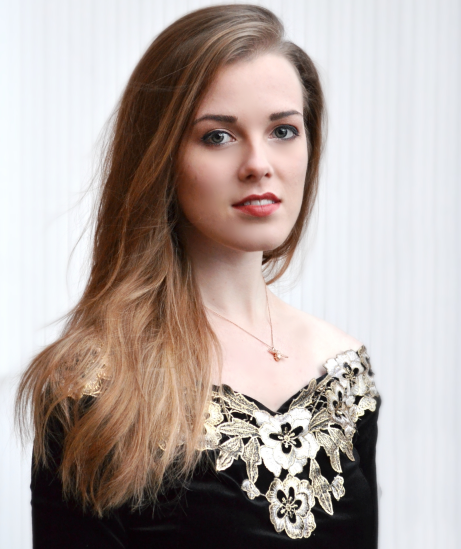 More generally in your composition, are you inspired by real-life events or stories, or are your ideas more abstract?
As I use extra-musical sources such as contemporary artwork or poetry as my starting point to inspire my music, my work does often involve more abstract ideas. My interest in those sources, however, frequently stems from the personal connection I find with them based on my own real-life events. The story, idea or image that is associated to the work is what enables me to become energised to write and envelop myself in the world of the piece that I'm creating. My compositional process is highly intuitive, almost always in response to my own thoughts and feelings and, therefore, is probably a varied mixture of personalised experiences and thoughts, and more abstract concepts.
What other projects do you have coming up?
I feel very fortunate to have worked with such a brilliant array of organisations, musicians and ensembles such as the Oxford Philharmonic and my interactions with them have certainly shaped my work, how I think about music, and its relation to the wider community. In addition to the performance with the Oxford Phil, upcoming projects include a large choral work based on Mahler's letters as well as a Cantata for combined youth and children's choirs with Royal Liverpool Philharmonic, and a new work to celebrate the centenary of the CBSO amongst a few other projects that I'm highly excited about! I am very much looking forward to working with the Oxford Philharmonic Orchestra for the concert at the Sheldonian Theatre. Oxford is one of my absolute favourite cities that I have quite the passion for, too!
---
Unfortunately our concert on Thursday 30 April, in which To Breathe Now was to appear, has now been cancelled. We will be reprogramming this piece to be included at a future concert. You can find out more about Grace-Evangeline Mason's work on her website.
We would like to thank the Michael Marks Charitable Trust for supporting the 2019 Composers' Workshop.