OPO Players' Music Recommendations
4 years ago | Oxford Philharmonic Orchestra | Interview, Orchestra
We asked some of our musicians what they are currently listening to. Check out their answers below, and maybe you will get some musical inspiration!
Featured: Clara Dent & Shlomy Dobrinsky ©ChrisGloag
Clara Dent (Solo Oboe) & Bence Bogányi (Solo Bassoon): We love listening to good singers and at the moment we are crazy about two recordings of the Dichterliebe (a cycle of 16 songs composed by Robert Schumann) sang by Dietrich Fischer-Dieskau and Fritz Wunderlich. Two very different singers, but each one of them so passionate and unique!
Sometimes we even unpack our instruments, play the singing lines and try to fill the phrases without words…maybe we will bring it on stage one day!
Shlomy Dobrinsky (Associate Concertmaster): I am currently obsessed with a radio station I've discovered while waiting for my dog's haircut in Hackney. I was having multiple flat whites for two hours (dogs haircuts take a long time) and was listening to a super cool mix of exquisite classical, jazz and world music in the background.
Curiosity took over and I asked the hipster waiter what it was. Turns out it's a French radio channel called FIP. Check it out!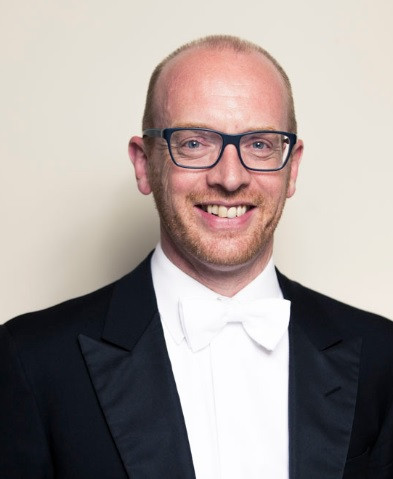 Anthony Robb (Solo Flute): I have returned to listening to a lot of music theatre, especially Sondheim. I find his witty use of words combined with really complex musical accompaniments with their strong sense of structure and harmony makes me smile. One of my favourite tracks would be 'One More Kiss' from Follies as performed by Josephine Barstow in the 2018 recording from the National Theatre.
Ms Barstow was a wonderful opera singer who I worked with when I was a boy treble at the Royal Opera House in Britten's Midsummer Night's Dream in 1976. She played Helena and was simply superb. To hear her aged 78 still able to master the vocal demands of this song has a real poignancy that both makes me wonder and marvel.
Alicja Smietana (Assistant Concertmaster): I have been expanding my already huge vinyl collection. For me, listening to music that way is a celebration and in our life now, during the pandemic, without the ability to perform and go to concerts, we need to find these little celebrations.
I have been listening to a number of old favourites like Gidon Kremer performing Ysaye violin sonatas and Itzhak Perlman under the direction of Seiji Ozawa performing Stravinsky's Violin Concerto. I have been listening to a lot of jazz too; the latest releases of Adam Czerwiński, Larry Goldings, Larry Koonse and Darek Oles, James Taylor's new album American Songbook, and Frank Zappa's Hot Rats. I have also just discovered late Maestro Krzysztof Penderecki's take on Henryk Gorecki's third symphony.
Simon Wills (Trombone): Much of my listening time is spent with the complete Haydn symphonies, starting at No.1 and making my way contentedly to the Salomon days.
No composer is so expressive as he of sanity and good health and in these days that seems a very appropriate thing to be doing.
---
You can listen to our own music catalogue through Spotify or other music channels.