OPO Perform at NATO HQ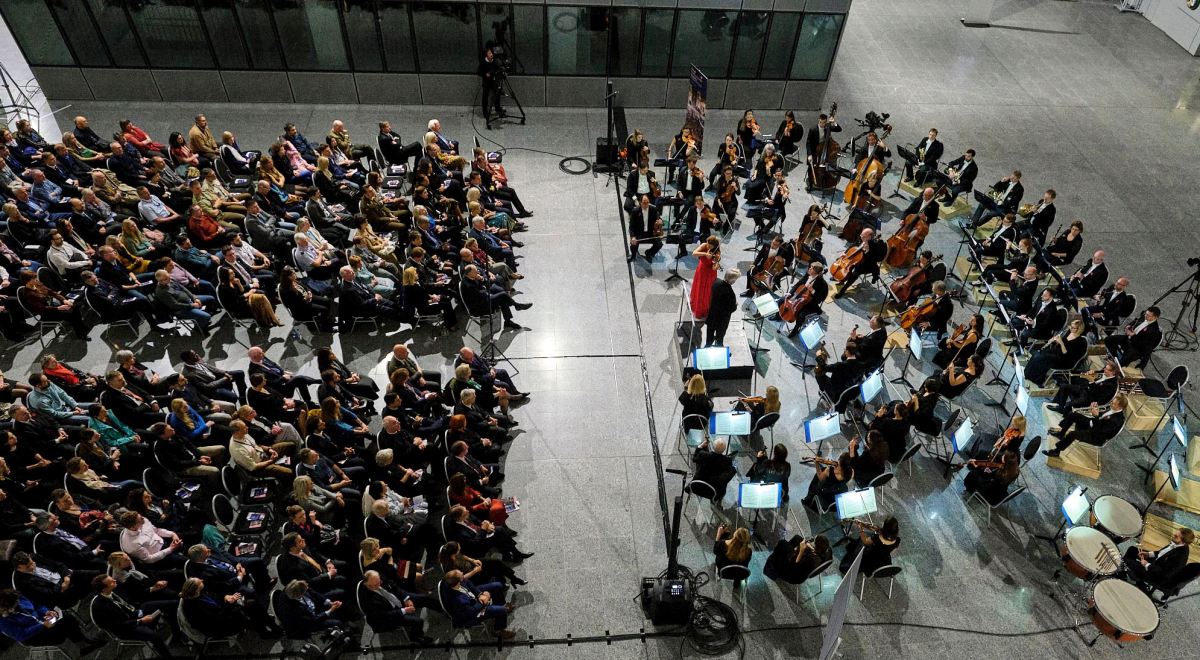 4 years ago | Oxford Philharmonic Orchestra | Concert, Orchestra
We were honoured to be invited by the Secretary General of NATO, Jens Stoltenberg, to perform at the stunning new NATO headquarters in Brussels on Wednesday, 6 November 2019. The OPO were first orchestra to perform in the Agora as the final celebration of their 70th anniversary.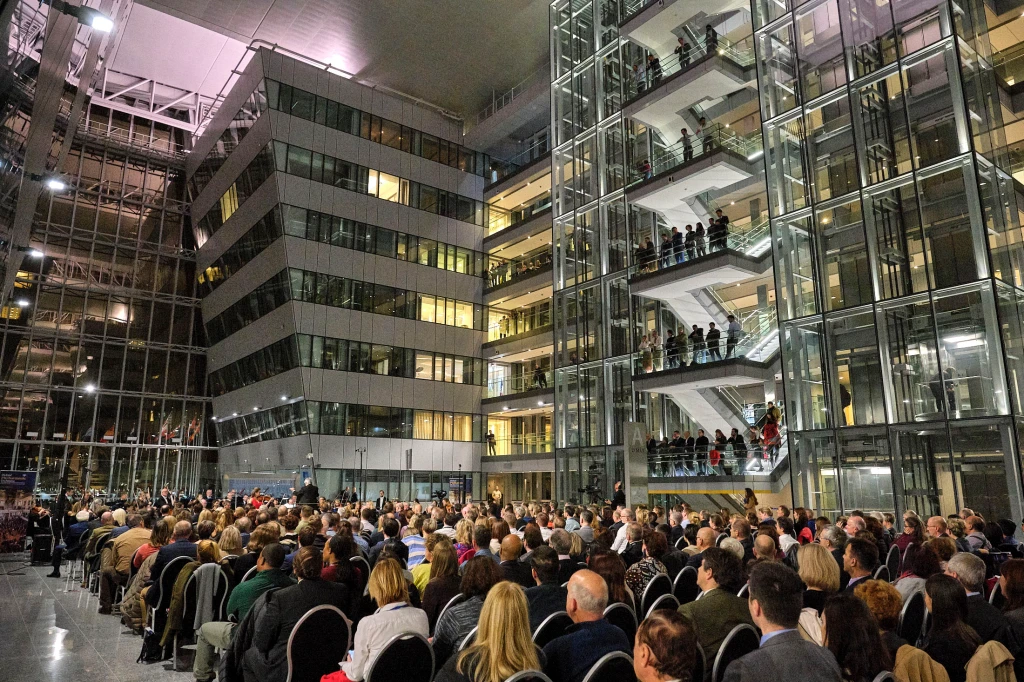 We opened the concert with the NATO Anthem, before performing Bruch's Violin Concerto No. 1, played by our very own Concertmaster, Natalia Lomeiko. Following this, the Orchestra played Beethoven's Symphony No. 5, under the baton of Marios Papadopoulos.
As well as Senior Leadership, the Agora was filled with over 700 NATO staff members and their families, as well as several OPO patrons. As seen in the photos, the concert was in such high demand that people were standing behind the seated area and even spilling onto the stairwells! The standing ovation after the finale of a rather playful variations of 'Happy Birthday' demonstrated what a magnificent and unique experience this was both for NATO and the OPO.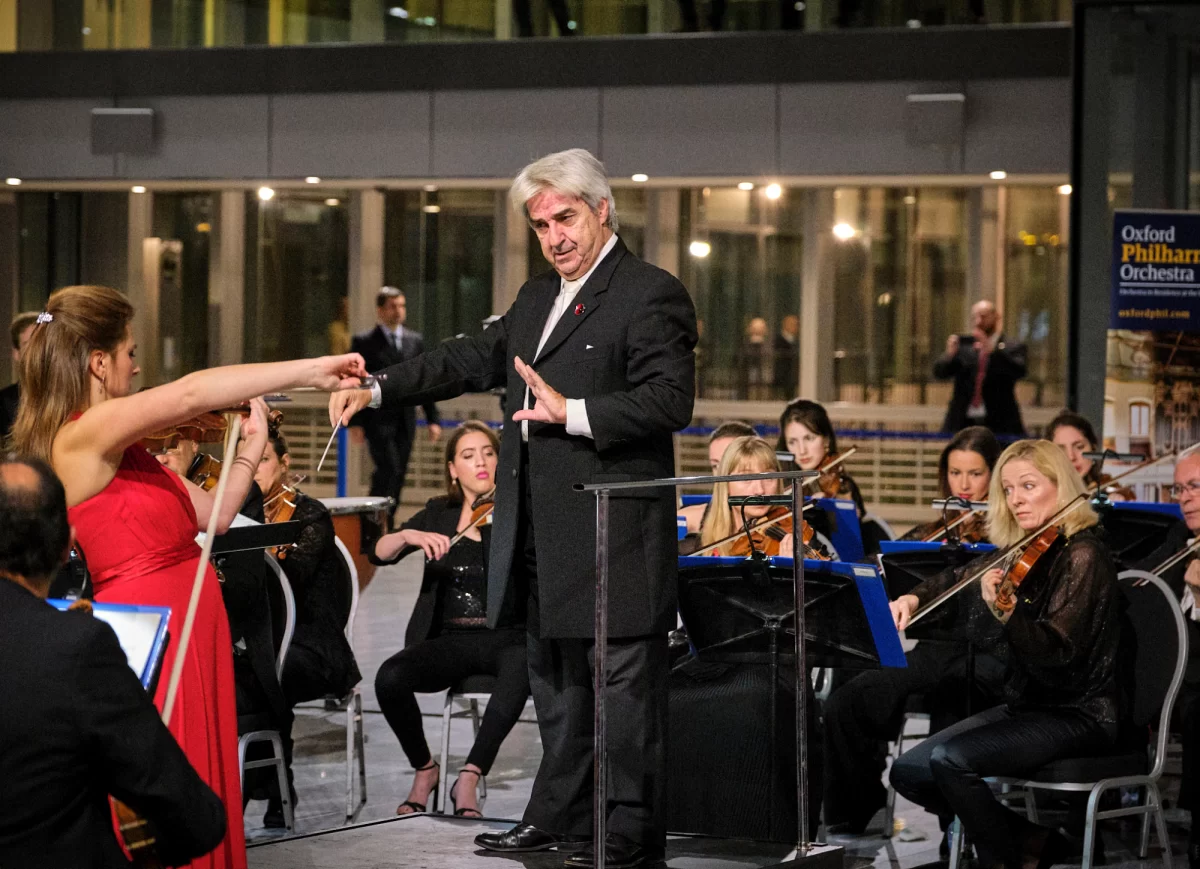 The following day, a group of Oxford Phil patrons had the privilege of a guided tour of the NATO HQ building, which was designed by Skidmore Owning & Merrill, as well as learning more about the history of the Alliance in its 70 years.