A Conversation with Paul Merkelo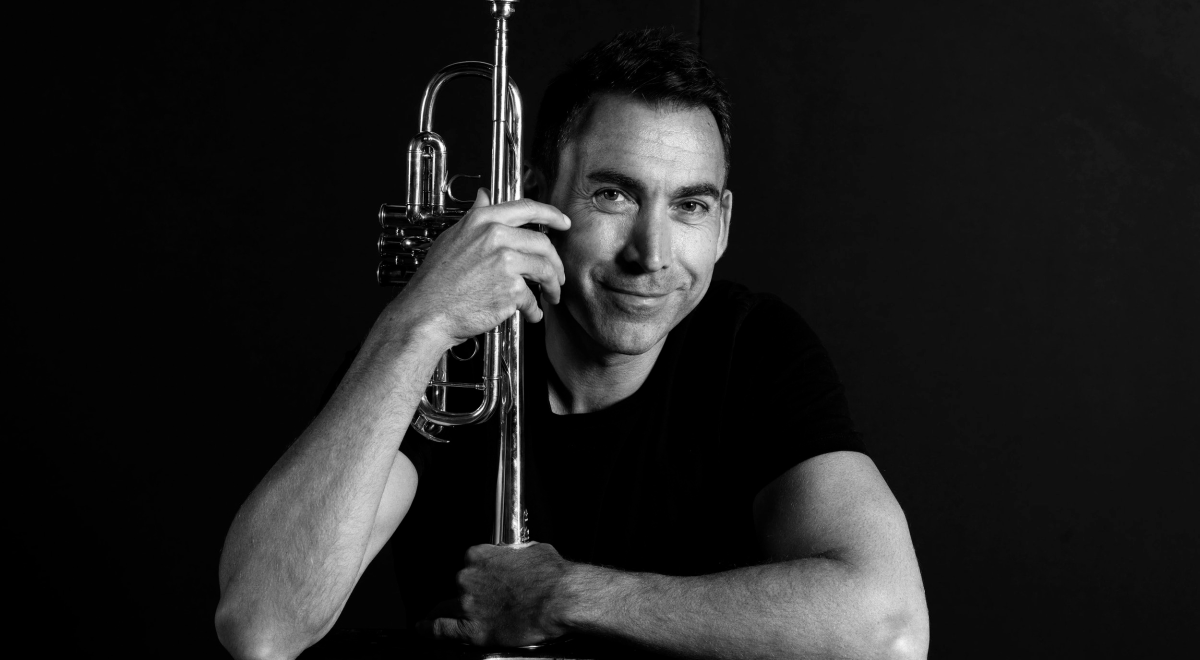 4 years ago | Oxford Philharmonic Orchestra | Interview, Orchestra
Ahead of his 14 November masterclass and performance with the OPO, we talked to Paul about his musical influences, performance preparation, and his recent release with the Orchestra, The Enlightened Trumpet.
Paul, you are giving a trumpet masterclass as part of the OPO's Residency Programme on the 14 November 2019. Who had the most impact in your professional development, and why?
My trumpet teachers all had a tremendous life changing impact on me, both musically and personally:
Jerry Loyet – my first teacher – allowed me to bring difficult solos, but emphasized how important it was to work backwards building the fundamentals.
Ray Sasaki gave me a calm confidence and put artistry and music above all.
Charles Geyer helped me to understand the rational and logical side of building technique, patiently. This unlocked an ability to become even more creative and confident.
Philip Smith; lessons with Phil were very inspiring because often I heard him play live at the NY Phil the same day, and it reinforced everything he spoke about.
Barbara Butler; after experiencing some difficulties in my playing, about 12 years ago, Barbara (and Charles Geyer) gave me tremendous support and love, helping me rediscover my playing in a simple and healthy manner.
My current projects and playing would not be possible without their help.
How important is teaching for you, and what is your biggest piece of advice for students?
Teaching for me is a way of giving back. As I mentioned, my teachers were paramount to my success. I try to imitate their approach with my own students, and emphasize the individual, giving them advice based on their own strengths and weaknesses.
My advice is always to lead from your creative, musical side of playing. The technique is built more easily and freely this way. Technique serves the music, not the other way around.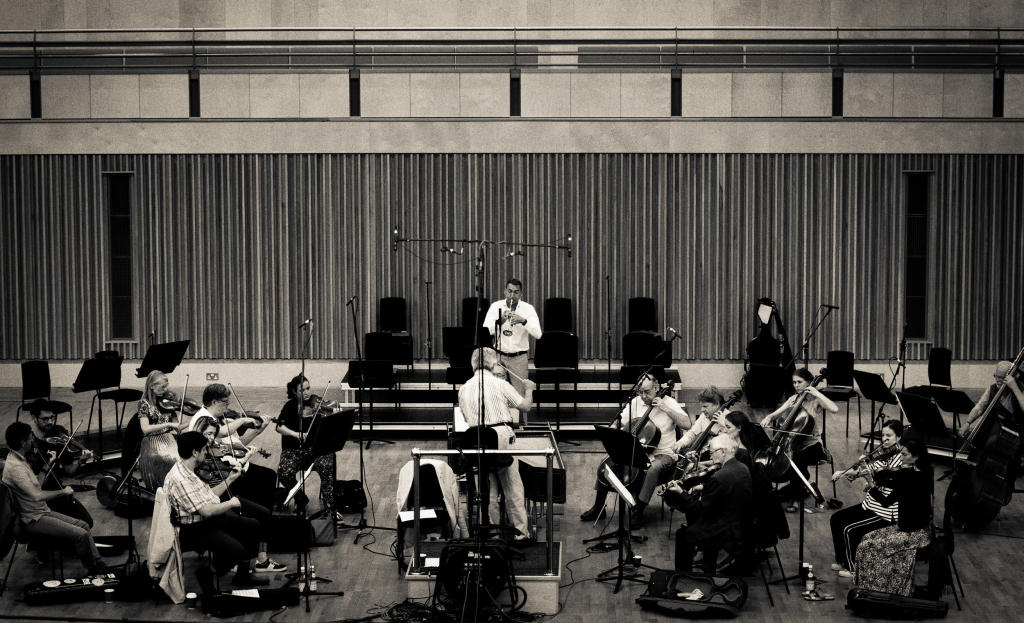 The Enlightened Trumpet was released on SONY Classical this past September. How did you arrive at your final selection of repertoire for the album?
I grew up listening to the recordings of Maurice Andre, Wynton Marsalis and Timofei Dokshizer. Their albums of Haydn and Hummel concertos were very meaningful to me, and had a profound effect on my desire to explore trumpet as a solo instrument.
Arguably, this is among the great repertoire we have for trumpet, and I wanted to wait for the right moment in my career to record these works. I have studied them and teach them to students constantly. This recording embodies inspiration from the recordings I grew up listening to, but I tried to really offer my personal interpretation after many years of studying these works.
You chose the record the Hummel Trumpet Concerto in the original key of E major. Can you expand upon why this was important for you, and the process of recording?
Since all of these works were written during the Age of Enlightenment, I wanted to perform the Hummel in its original key of E. This presents some challenge as it's hard to find a trumpet in E that has a good sound and intonation.
Positively, the key of E is a brighter sounding key, which highlights the fanfare elements in the first movement, brings a soprano vocal quality to the second movement, and helps the third movement sparkle lightly, with rapid response from the instrument. As a result, we chose to offer the fastest version yet recorded. I'm sure someone else will come along soon to play it even faster!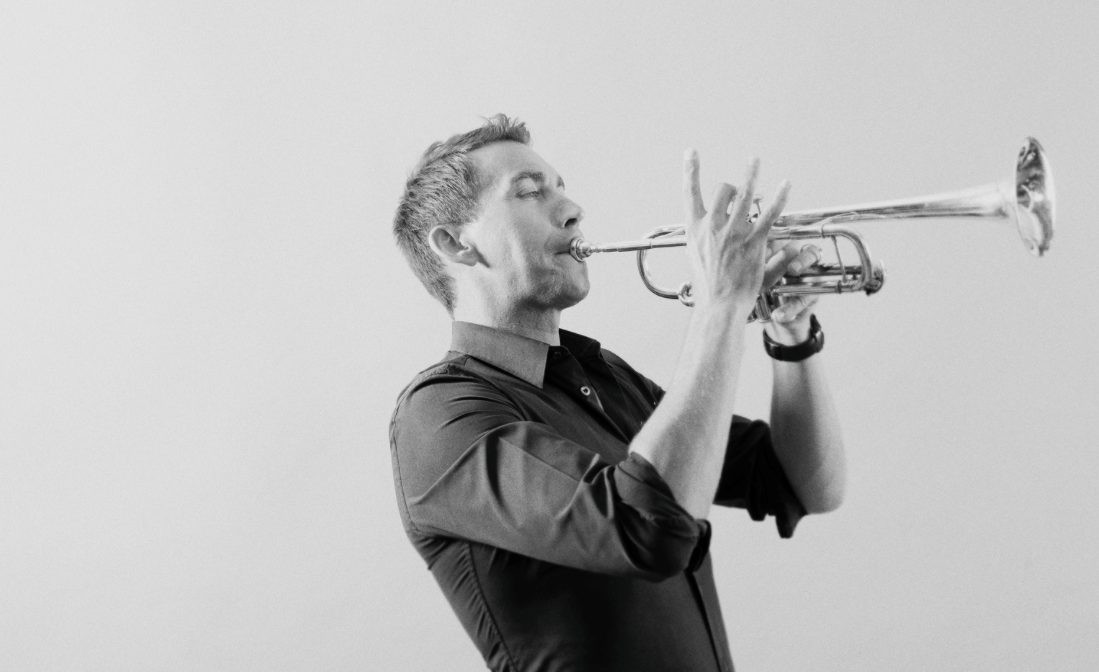 What is your preparation leading up to a performance?
I always try and establish the musical story of a piece in my mind first, then work backwards to simplify the technique, so moving from a very slow tempo, solidly, to a very fast tempo takes patience.
Then I am constantly working on refining the sound, working on phrasing, and different tone colours. As I move closer to the performance, I record my run throughs to establish a flow and work out any rough spots.
---
Paul will be giving a masterclass at the Denis Arnold Hall, Faculty of Music on 14 November, before performing with the Oxford Philharmonic at the Sheldonian Theatre the same evening. His release with the OPO, The Enlightened Trumpet, is out now on SONY Classical, and will be on sale at the performance.