Recent Masterclasses: Violin, Clarinet, Conducting and More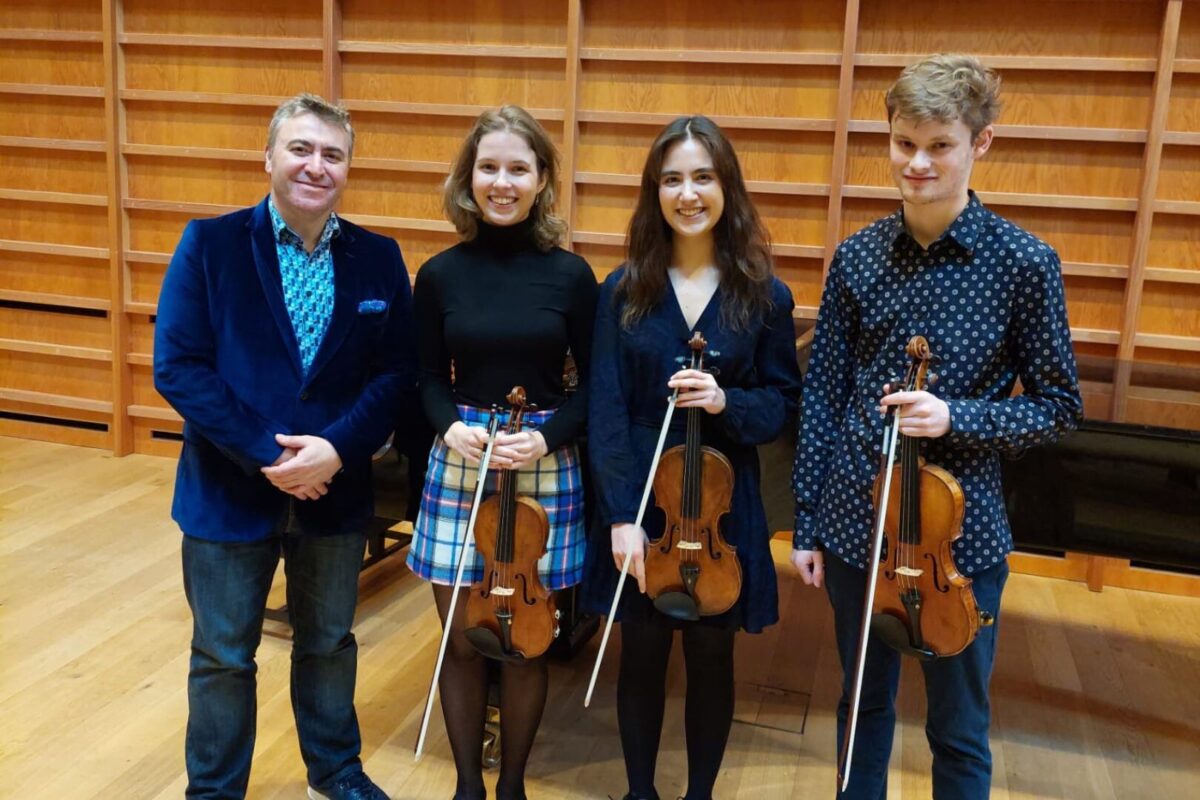 7 months ago | Oxford Philharmonic Orchestra | Education, Masterclass
As part of our programme as Orchestra in Residence at the University of Oxford, we provide a range of initiatives for students, from performance opportunities to composition workshops and more. Each season we present a number of masterclasses for students to get involved and learn more about their instrument from some of the world's top musicians.
So far in our 2022/23 season we have presented a number of fantastic masterclasses with incredible musicians, both world-class guest soloists and our very own OPO players. From solo instrument masterclasses including horn, clarinet, violin and piano, to orchestral conducting, to a chamber music workshop, there has been an incredible range of masterclasses this year so far for students to freely take part in and observe, and for the public to enjoy.
---
Horn Masterclass with Radek Baborák
13 October 2022
The first masterclass of the 2022/23 season was with legend horn player and conductor Radek Baborák, Principal Horn of the Berlin Philharmonic from 2002 to 2011. Radek worked with University of Oxford students Tommaso Rusconi (Jesus College) and Alice Knight (St Anne's College), and spoke about the importance of phrasing particularly in the classical style, and keeping in mind the acoustic of the performance space and changing the way you play accordingly, such as taking a slower tempo in a boomy acoustic.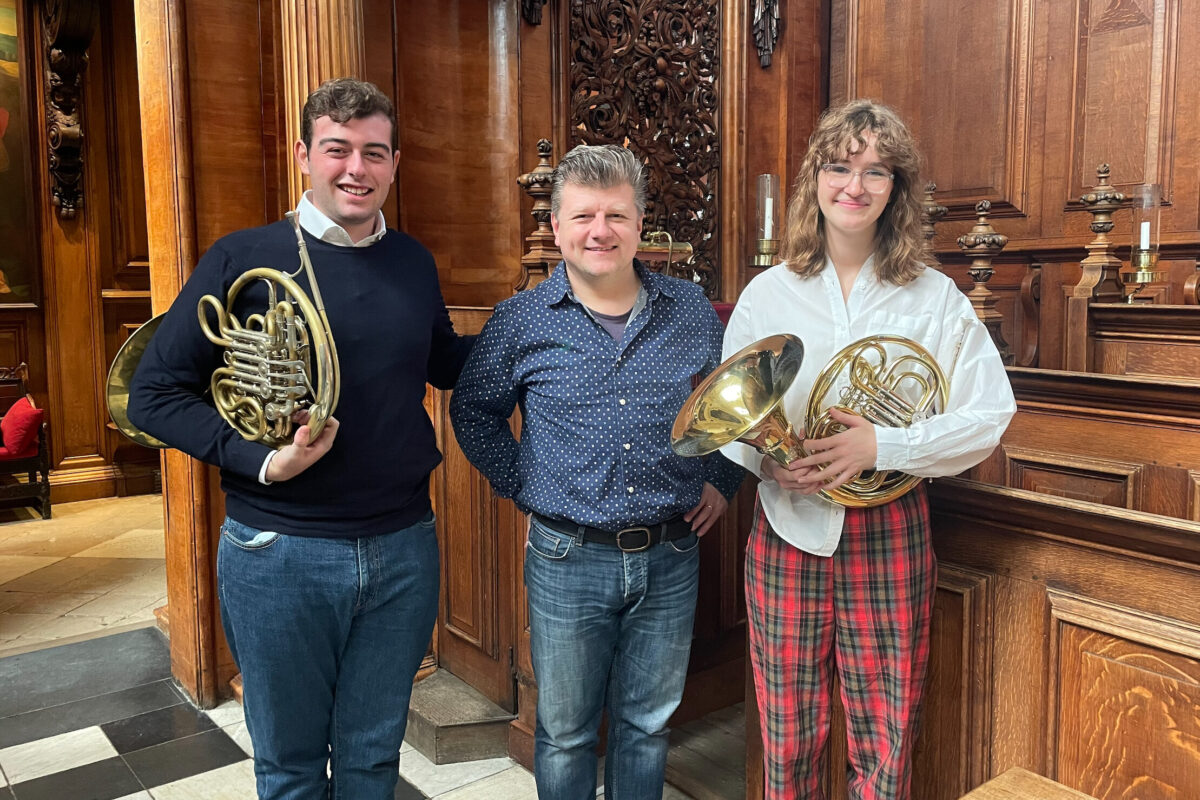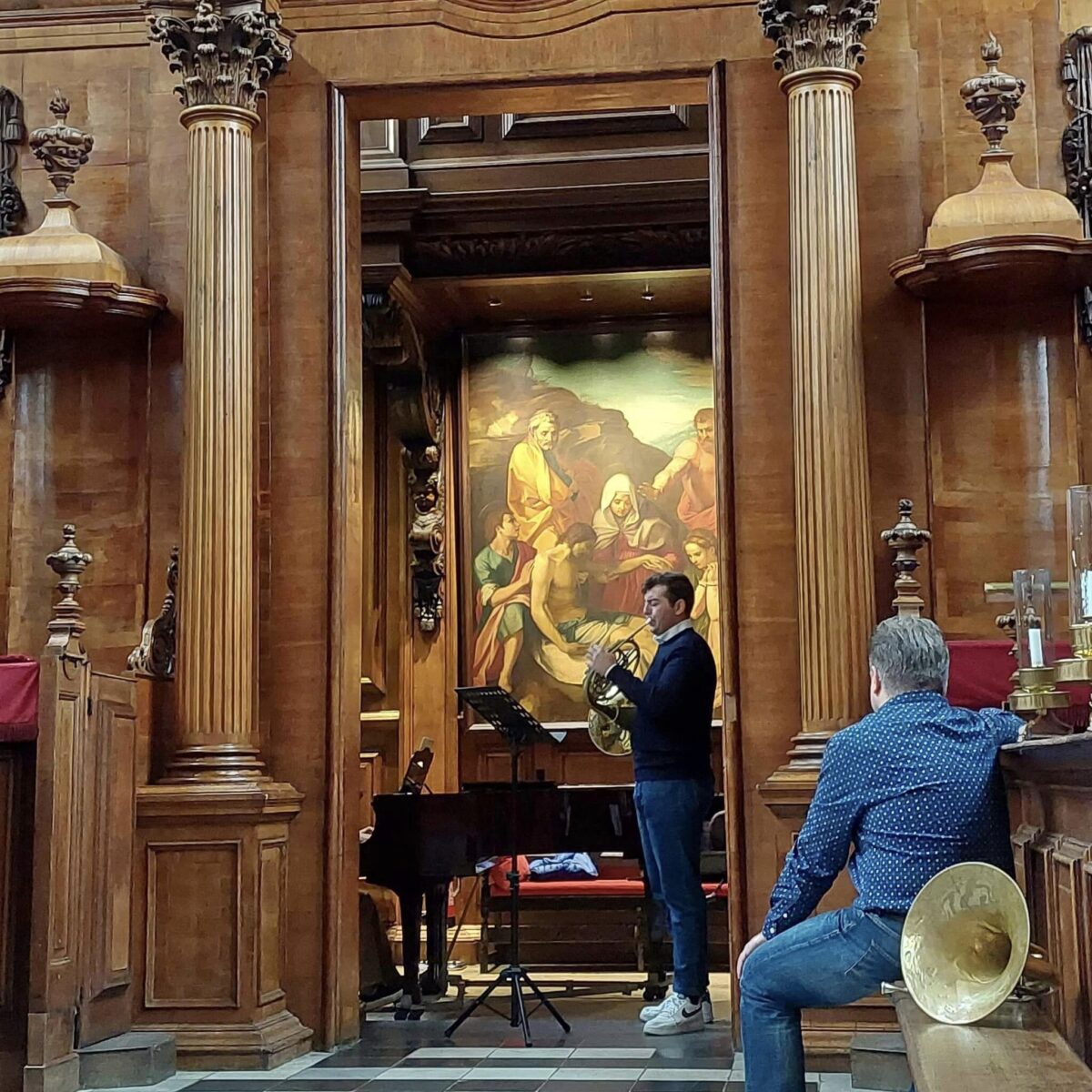 Radek Baborák also joined as a guest soloist with the Oxford Philharmonic that evening in the Sheldonian Theatre, performing Mozart's Sinfonia Concertante for Four Winds.
---
Clarinet Masterclass with Andrew Marriner
14 November 2022
Our next masterclass was with Andrew Marriner, who appears as guest principal with the Oxford Philharmonic, and held the position of principal clarinet in the London Symphony Orchestra from 1986 to 2019.
Andrew taught University of Oxford students Dominic De Vivenot (Worcester College), Alexander Buckley (Keble College), Abigail Evans (St Peter's College) and Erin Townsend (Somerville College), with some interesting thoughts on choice of vowel when playing for higher quality sound, and facial expressions physically affecting timbre.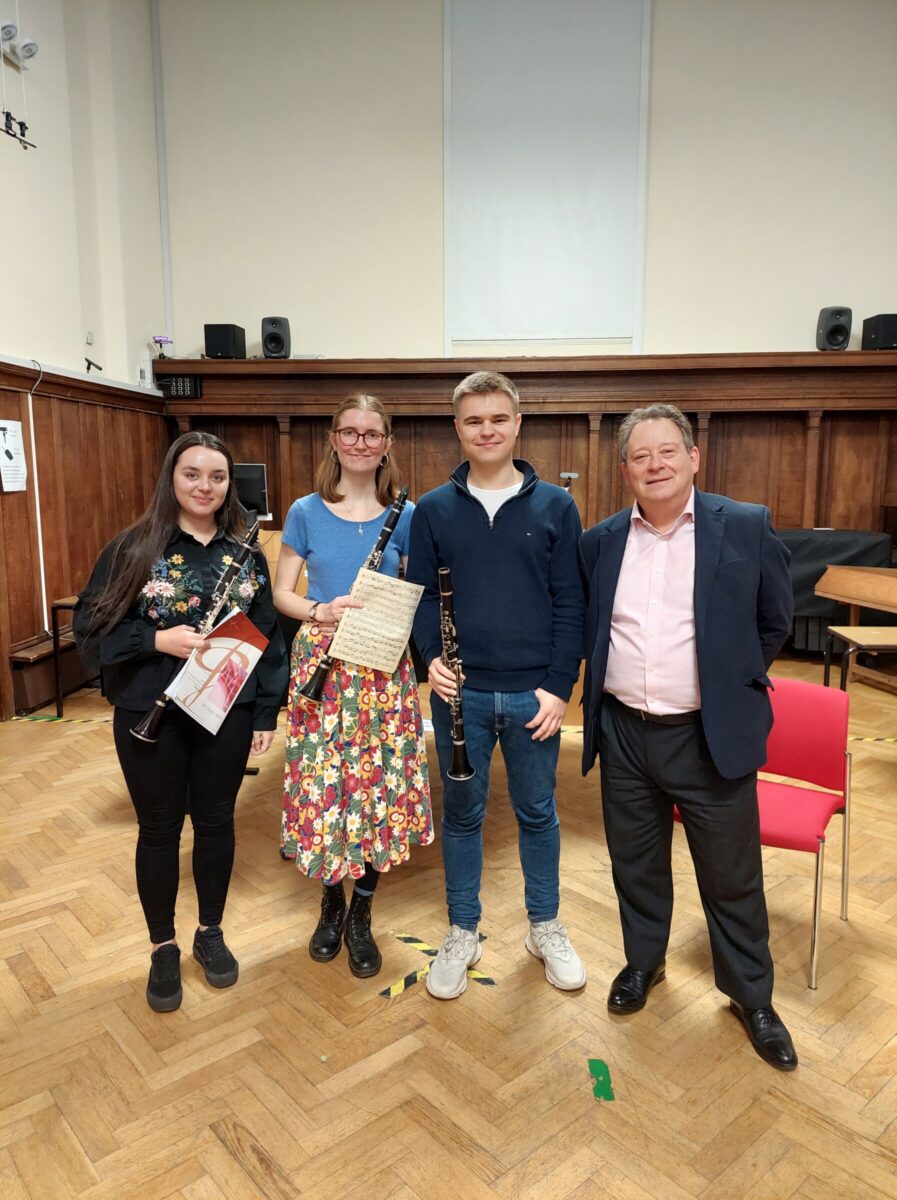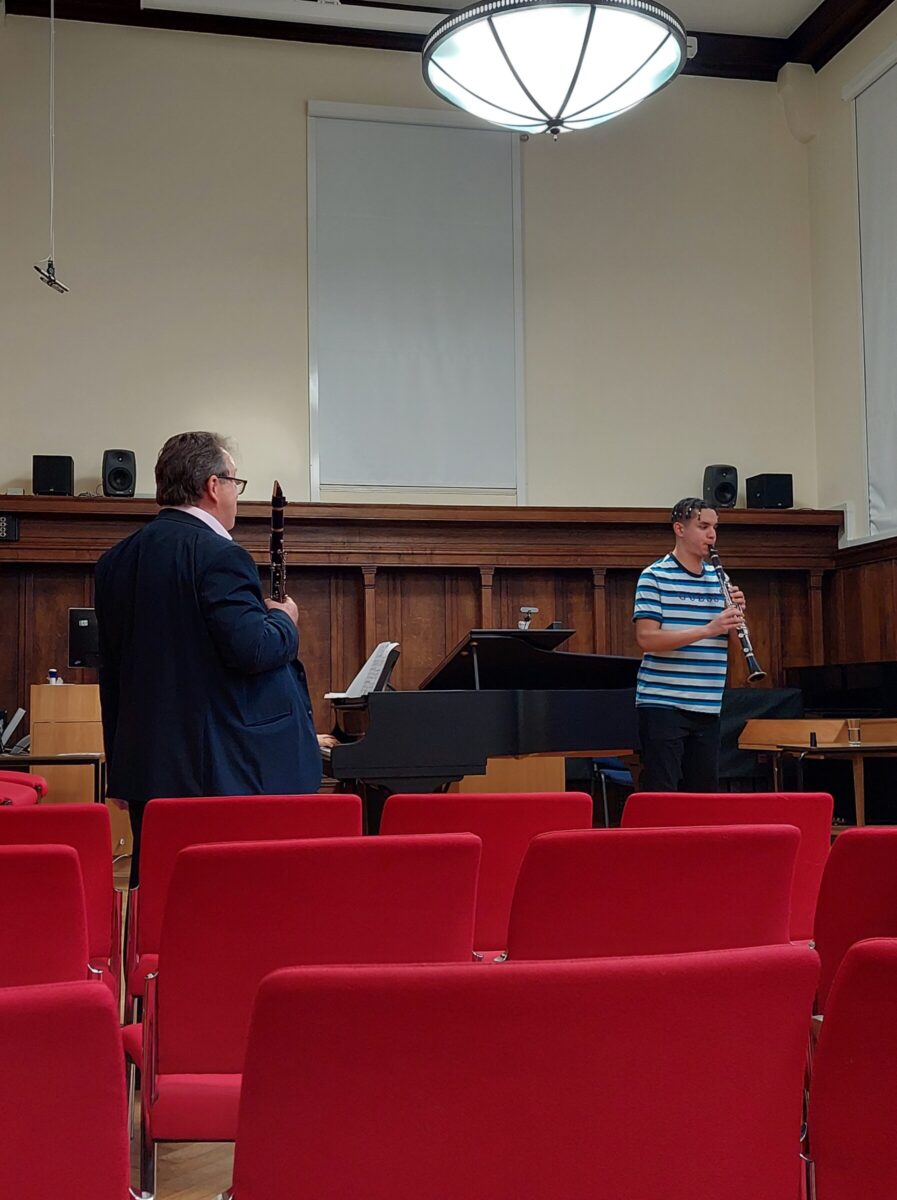 ---
Violin Masterclass with Maxim Vengerov
9 February 2023
Maxim Vengerov is one of the world's greatest violin virtuosos, and a long-standing friend of the Oxford Philharmonic. In his masterclass he worked with University of Oxford students Eugenie Dalgleish (Keble College), Gabrielė Brasaitė (St Edmund Hall) and Lewis Lee (Merton College), who played repertoire by Franck, Walton, Prokofiev and Brahms.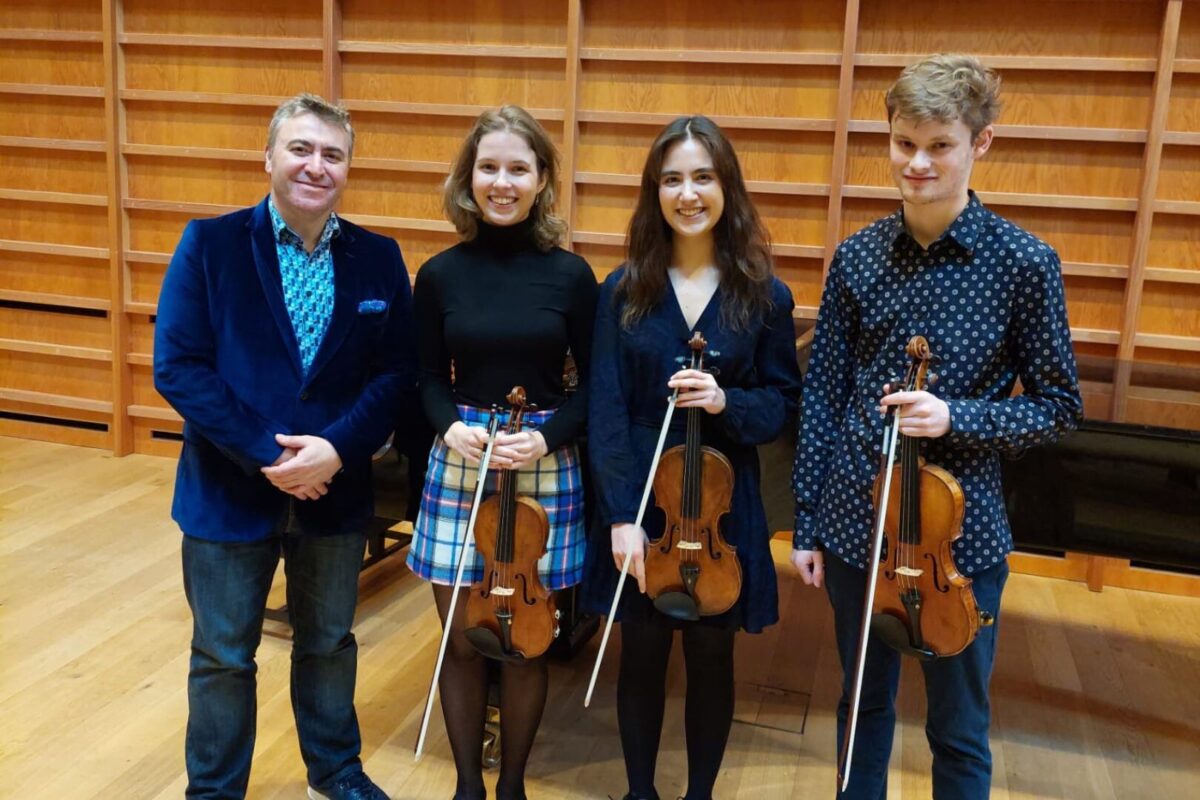 Topics of Maxim's masterclass included the importance of focusing on the piano, using breaths and gaps to connect with audiences, and relating the music to the context it was written in by thinking about the composer's story as they were composing it. He also focused on technique including vibrato, shifting preferences and practising bow starts.
"I had a wonderful time working on the Walton Violin Concerto and the Prokofiev Sonata No. 2 with Maxim Vengerov. He was hugely insightful and has given me many things to consider in my playing.

Opportunities like these are extremely rare, and I am very grateful to the Oxford Philharmonic Orchestra for the chance they have given me to work with such a distinguished and internationally proclaimed soloist and professor. An extremely inspiring experience!"

Gabrielė Brasaitė, St Edmund Hall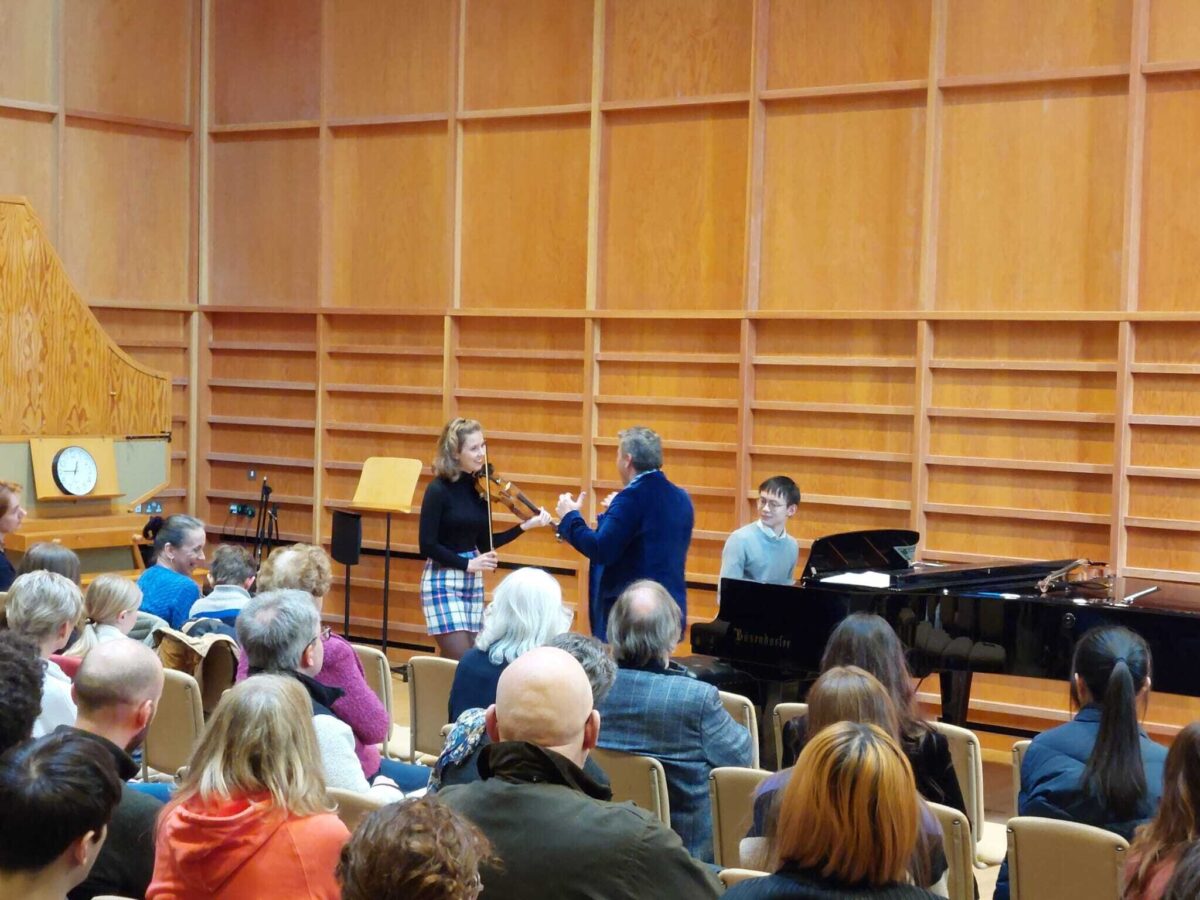 "I am so grateful to have been given the opportunity to have a masterclass with Maxim Vengerov. It was such a great experience to receive feedback from such a fantastic musician and to have insight into what his thought processes are whilst performing and practising."

Eugenie Dalgleish, Keble College
This masterclass followed Maxim's performance with the Oxford Philharmonic at the Barbican a few days prior, in which he performed Mendelssohn's Violin Concerto in celebration of the Orchestra's 25th anniversary this year.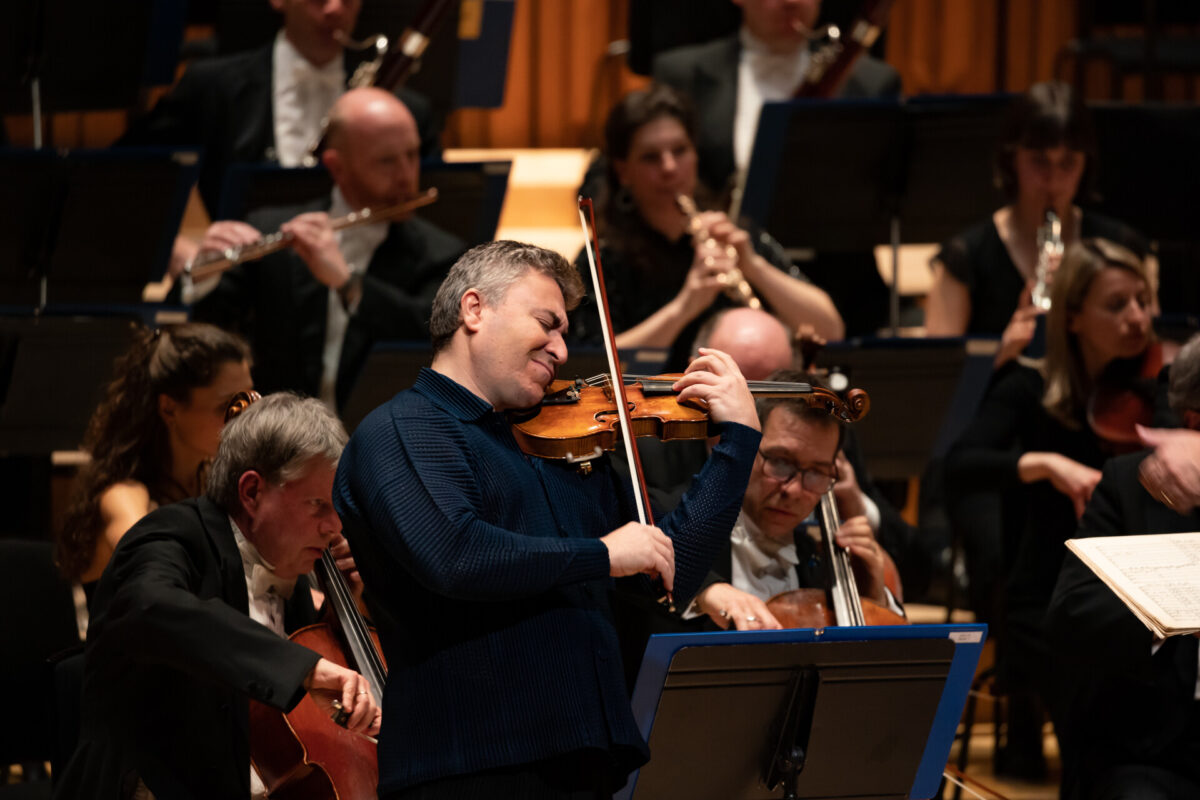 ---
Piano Masterclass with Marios Papadopoulos
10 February 2023
In the first of two masterclasses with OPO Founder and Music Director Marios Papadopoulos, he shared his wisdom and knowledge from his international career as a pianist. He worked with students Maria del Mar Umbert Kimura (Somerville College) and Kaitlyn Bennett (St Cross College), discussing the technique of weight in the fingers and how this can aid the phrasing, as well as interesting discussions of preparation and combatting performance nerves.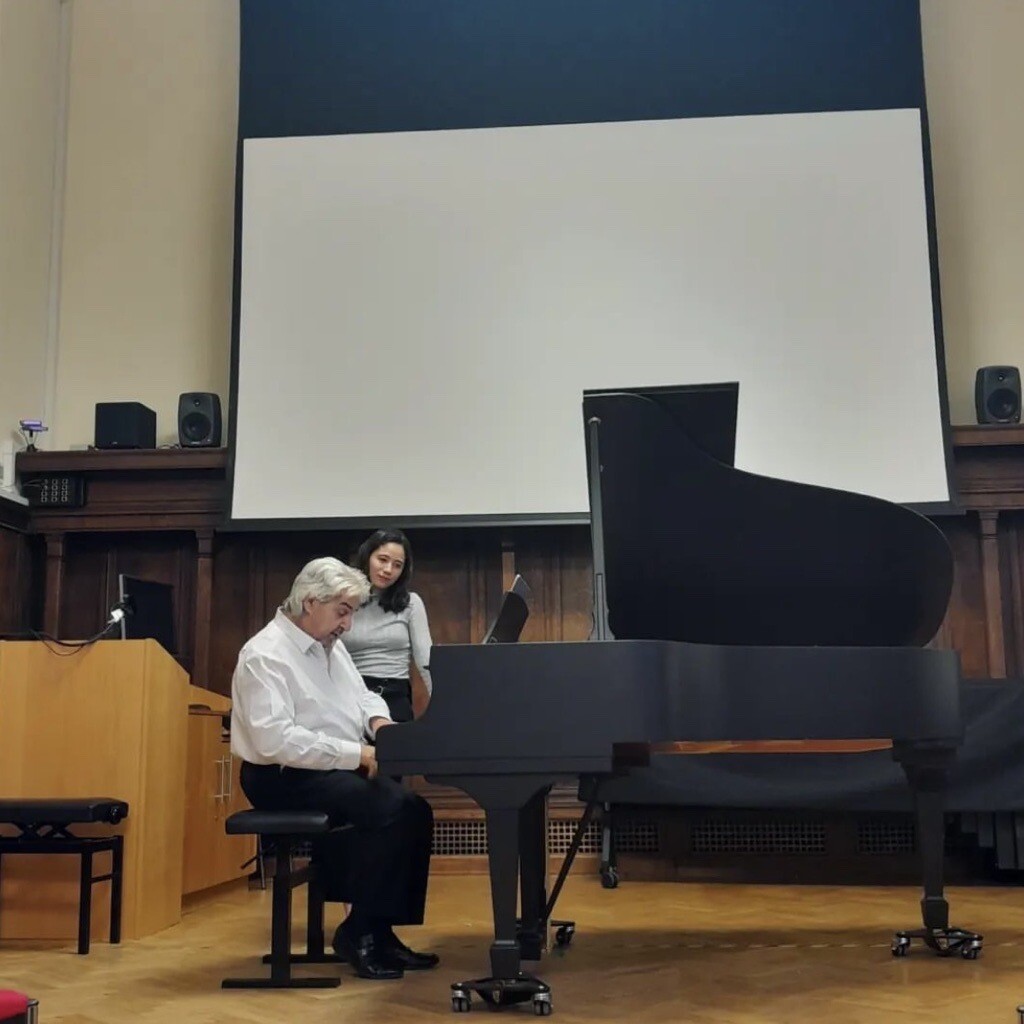 ---
Conducting Masterclass with Marios Papadopoulos
13 February 2023
In the second of his masterclasses, Marios handed over the reins of the Oxford Philharmonic Orchestra, giving University of Oxford students Andre Chan (Faculty of Music), Alice Knight (St Anne's College) and William Jeys (Hertford College) the opportunity to conduct the first movement of Beethoven's 'Eroica' Symphony.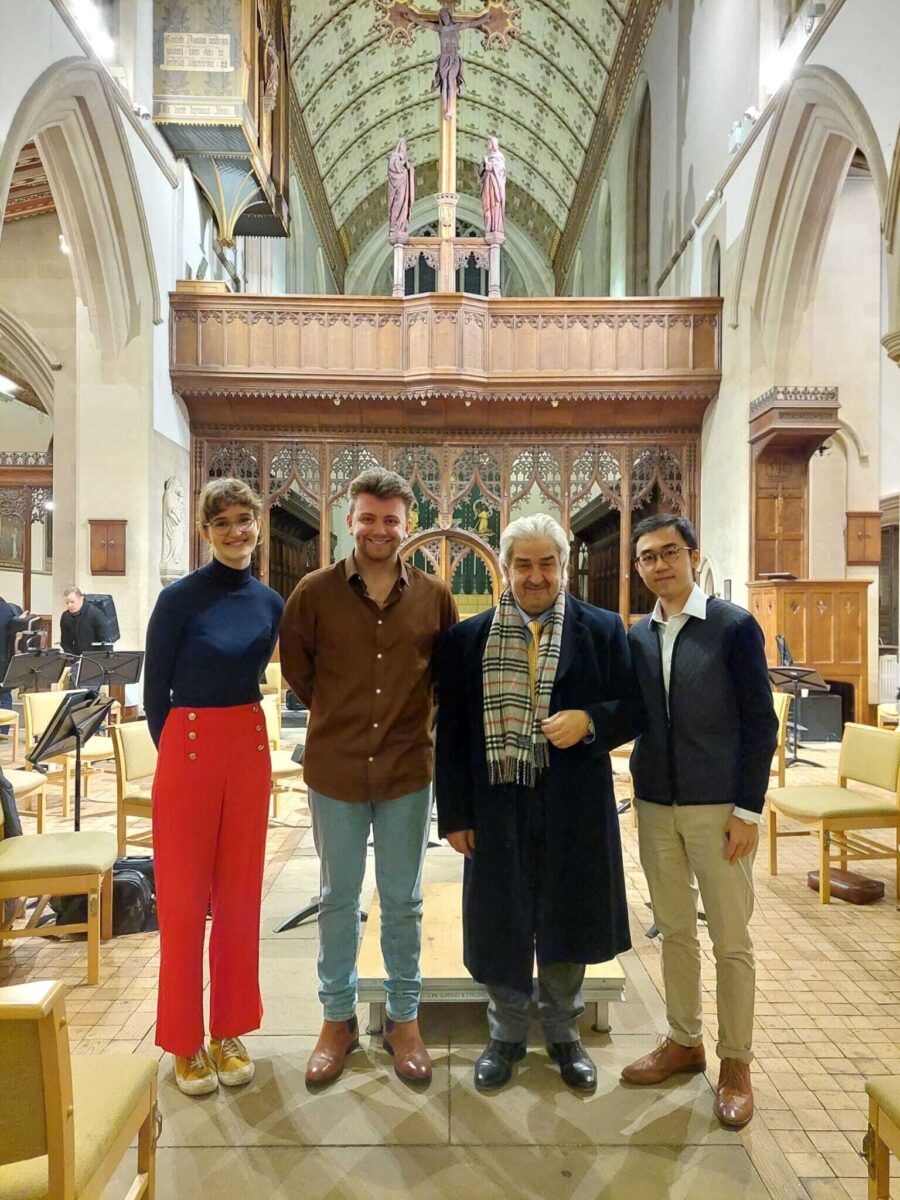 Marios Papadopoulos has developed an instinctive understanding with the musicians of the Oxford Philharmonic over the last 25 years, since the Orchestra's inception in 1998. In this masterclass he discussed ways to combat stiffness in the arms, and using the baton not to place notes but to create flow and fluidity, with OPO players contributing valuable advice.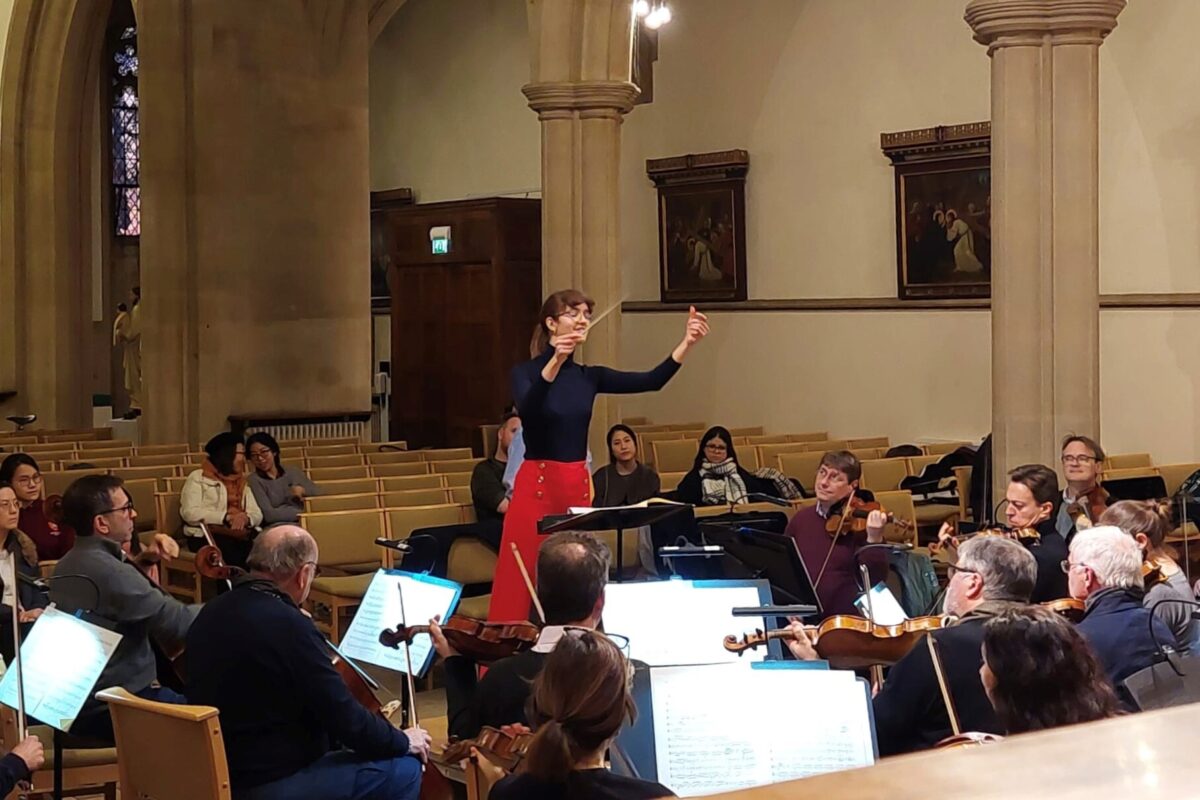 ---
Composer's Workshop
13 February 2023
On the same afternoon, we also held our annual composer's workshop: a rare and invaluable opportunity for student composers to write a piece for orchestra and workshop it with live musicians. The workshop was led by conductor and composer Professor John Traill, who is Director of Music at St Anne's College.
The students who took part in this workshop were Mia Davison, Edwin O'Brien, Adam Possener, Jude Neanor, Marcello Palazzo, Henry le Feber Robertson, Jack Chambers and Meera Patel. Of these eight compositions, up to two will be selected to be performed by the Oxford Philharmonic in the Sheldonian Theatre in the 2023/24 season, as the opening work of a main season concert.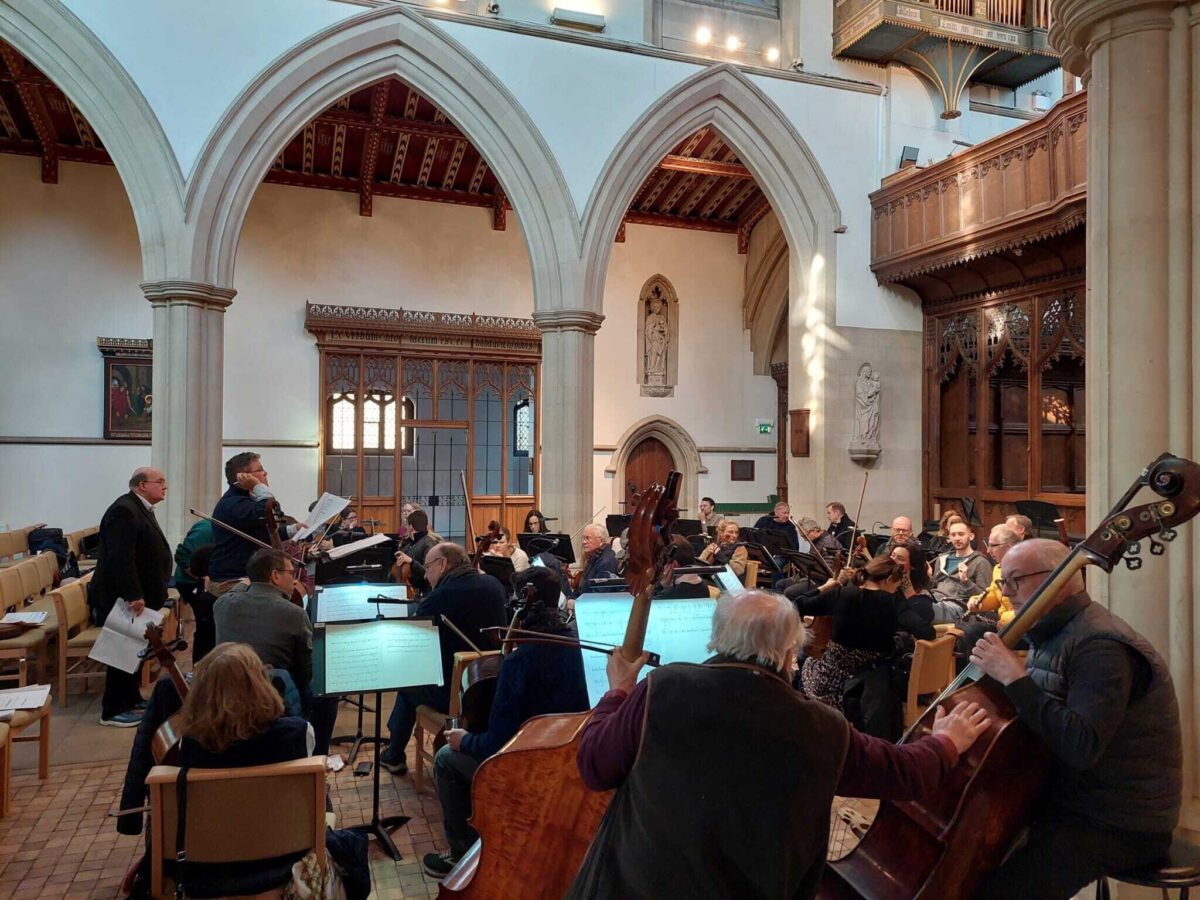 ---
Chamber Music Workshop (Winds) with Anthony Robb
20 February 2023
Finally, OPO Solo Flute Tony Robb led a chamber music workshop, focusing on wind instruments. Tony has been a member of the Oxford Philharmonic since its inception, and was described by The Times in 2015 as a player of 'distinction and intelligence'.
In his masterclass Tony worked with two trios of University of Oxford students: Clara Teahan (oboe) (St Hugh's College), Will Kidner (bassoon) (St Catherine's College) and Maria del Mar Umbert Kimura (piano) (Somerville College); and Evie Brenkley (oboe) (Hertford College) Connie Horan (bassoon) (Christ Church College) and Matthew Clemmet (piano) (Christ Church College). Some interesting topics were covered, including how to find the best level of phrasing as a group, and avoiding excessive phrasing, as well as a discussion about the benefits of creating narratives and characterisation of musical lines.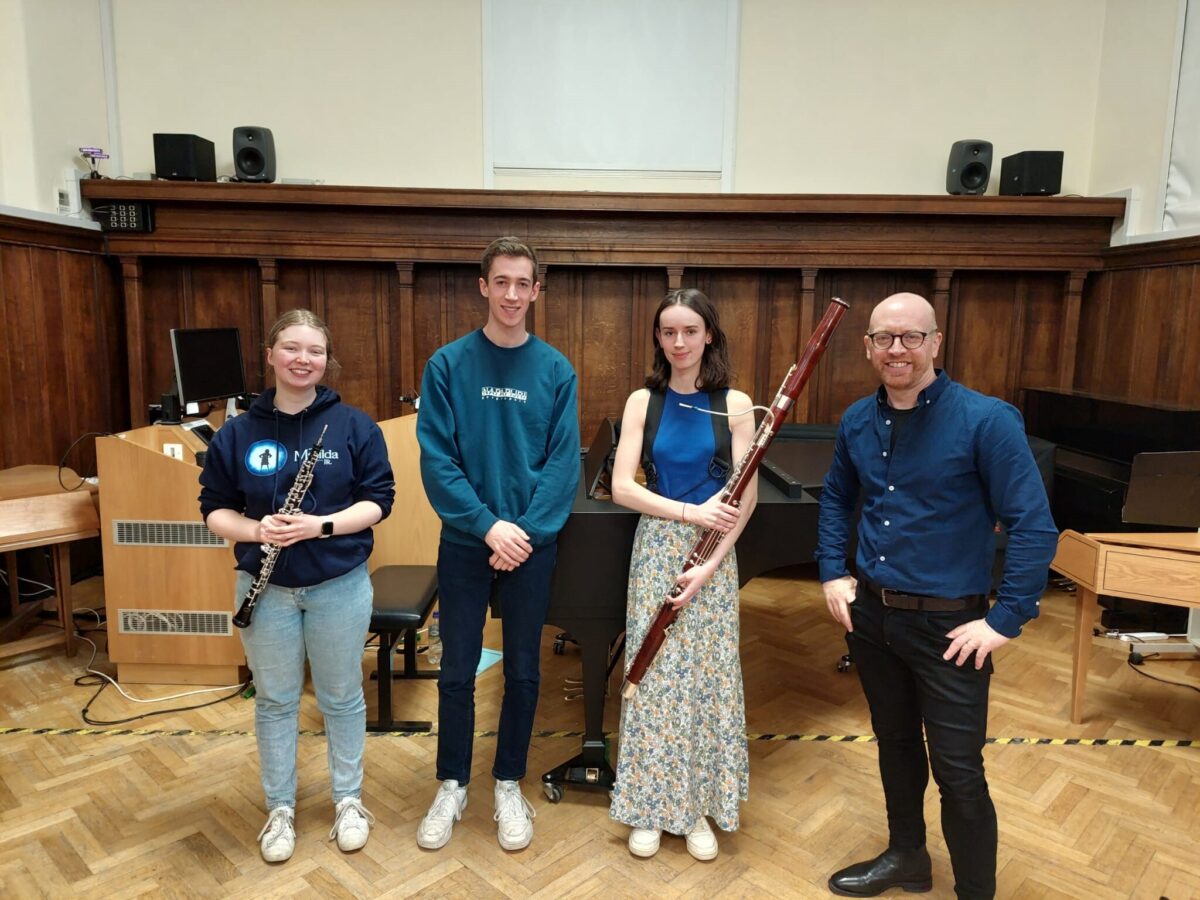 ---
It has been a fantastic start to the year, and we look forward to continuing our work with the University of Oxford, having recently celebrated 20 years as Orchestra in Residence. As well as masterclasses we have many more exciting projects coming up in 2023, our Silver Jubilee year.
You can find out more about our Residency Programme here.