OPO Outreach: Afghan Children's Songbook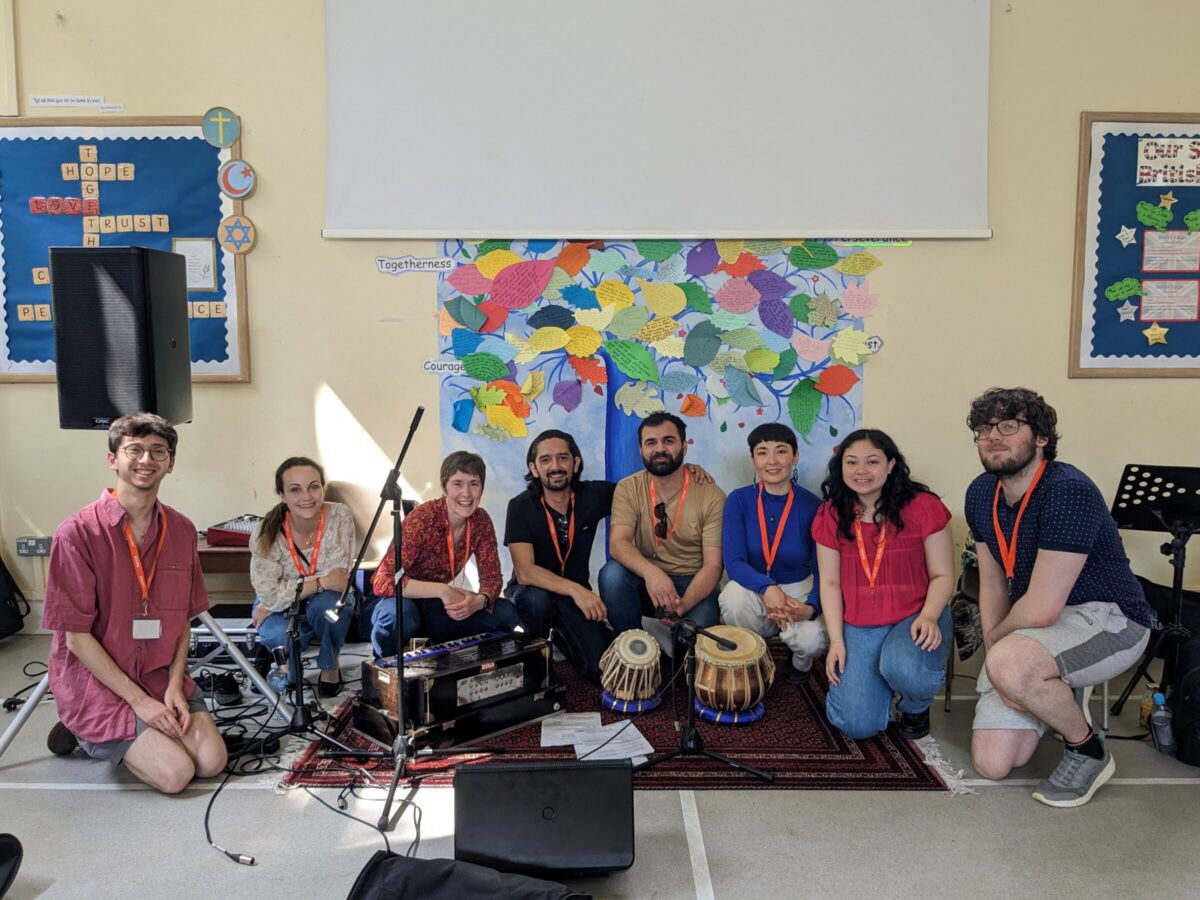 2 months ago | Oxford Philharmonic Orchestra | Outreach, Education
This summer, we hosted a truly special project called the Afghan Children's Songbook Project in collaboration with Oxfordshire County Council, with the
aim to share and celebrate the unique musical culture of Afghanistan through song. The project consisted of a series of collaborative musical workshops, culminating in a performance in the Sheldonian Theatre.
Over the course of this project young people worked with professional Afghan musicians Elaha Soroor (vocals), Milad Yousofi (rubab and guitar) and Sulaiman Haqpana and Rashid Joyan (tabla).
The first session was in April and was a workshop between the professional musicians and Afghan families and children living at bridging hotels in the Oxfordshire area. In this first workshop, Elaha and Milad performed a few songs and then the children were invited to share and sing the traditional and popular songs that they already knew and loved, supported by the professional musicians.
In June, we ran a series of workshops at schools around Oxfordshire, where schoolchildren worked with the Afghan musicians and over 50 students from the bridging hotels who we had met in April. Over the course of three full days we ran workshops with over 300 children aged 4-17. During the sessions, children were introduced to Afghan instrumental music and learned traditional Afghan children's songs from the Afghan Children's Songbook with the musicians. The children from the bridging hotels worked alongside Elaha to teach the songs to their peers.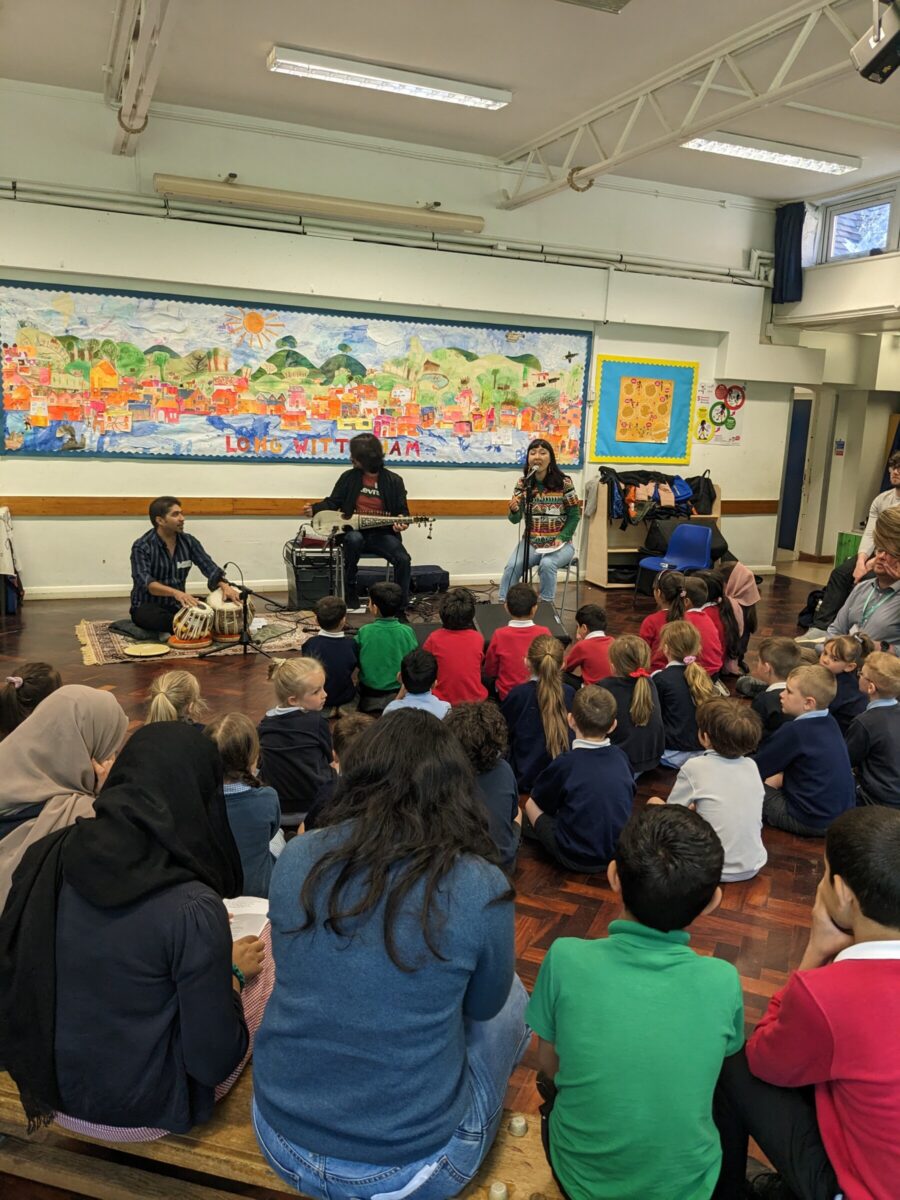 Finally, the series of workshops culminated in 'The Songs of Afghanistan': a pre-concert performance on 15 June in the Sheldonian Theatre, ahead of the Oxford Philharmonic's concert 'The Orchestral Music of Afghanistan'.
The young Afghan singers joined on stage Elaha Soroor, Milad Yousofi (rubab) and Shahbaz Hussain (tabla) for performances of the traditional Afghan children's songs Qo Qo Qo Barg-e Chinnar, and Da Booday Taal, followed by the Somerville College Choir performing a new arrangement of Abdul-Rahim Sārbān's much loved song about Kabul, Musk-e taaza Maibaarad. The audience was packed, filled by the children's families. It was a wonderful performance, thoroughly enjoyed by audience and performers alike!
---
To find out more about the Oxford Philharmonic's outreach activities, visit: Community Projects – Oxford Philharmonic Orchestra.
To learn more about Dr Ponchione-Bailey's research on the Orchestras of Afghanistan visit the project website.