FUNomusica: Classical Music for Kids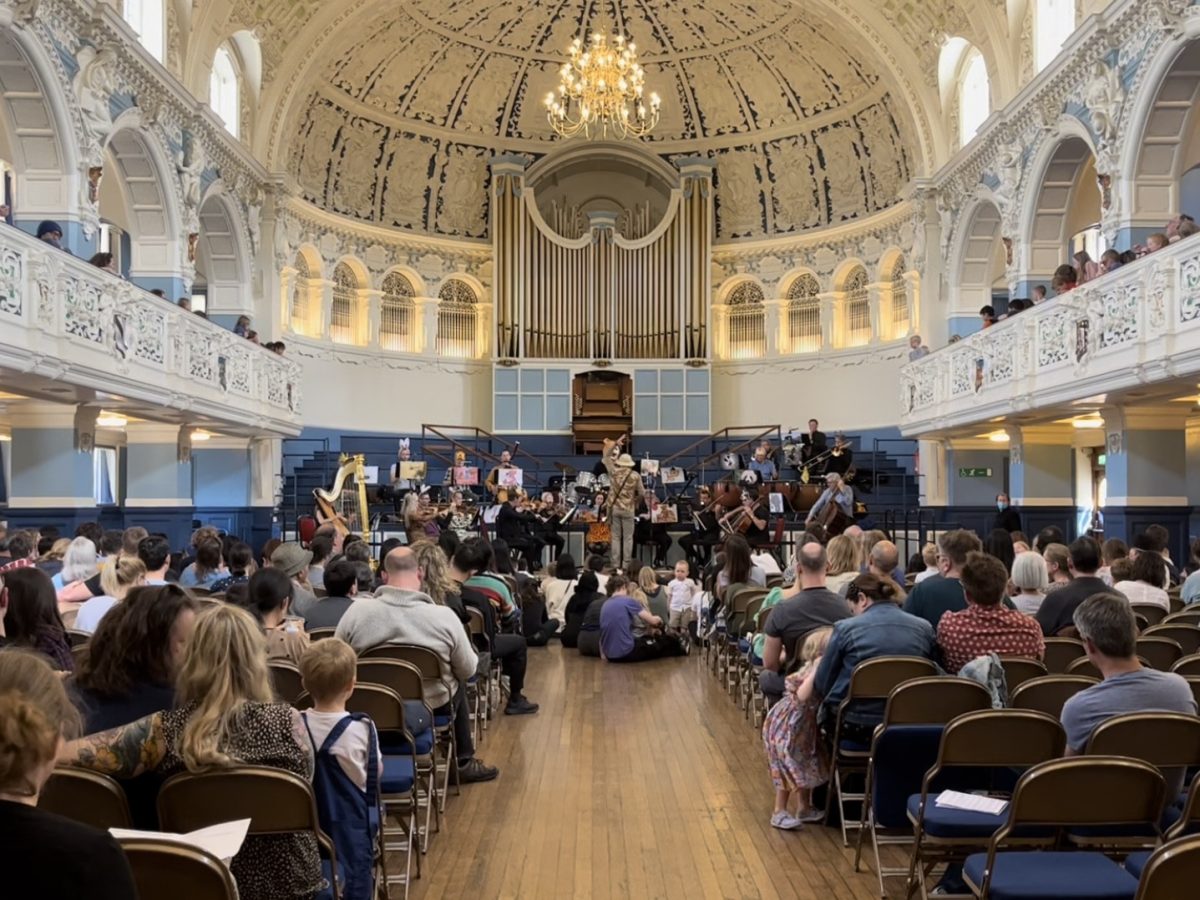 1 year ago | Oxford Philharmonic Orchestra | Primary Education, Concert, Orchestra, Education
Earlier this month we held our third and final FUNomusica Family Concert of our 2021/22 season. After a long hiatus during the pandemic, it has been a pleasure to welcome children back to experience the world of classical music, and dance along with a live professional orchestra.
Held in partnership with Oxford City Council, each concert season we present three FUNomusica Family Concerts at Oxford Town Hall in the heart of the city. Devised and presented by the brilliant Alasdair Malloy, these concerts are fantastic days out for young families, with each concert presenting a different theme from creepy crawlies to dance extravaganzas.
This season we presented 'A World at our Feet', celebrating dance from all around the world from salsa to ballroom to barn dance, 'From Hamelin to Hogwarts', with music to match children's literature from The Lord of the Rings to The Cat in the Hat to Harry Potter, and most recently 'Animal Antics', where we heard music about creatures large and small from under the sea to in the jungle.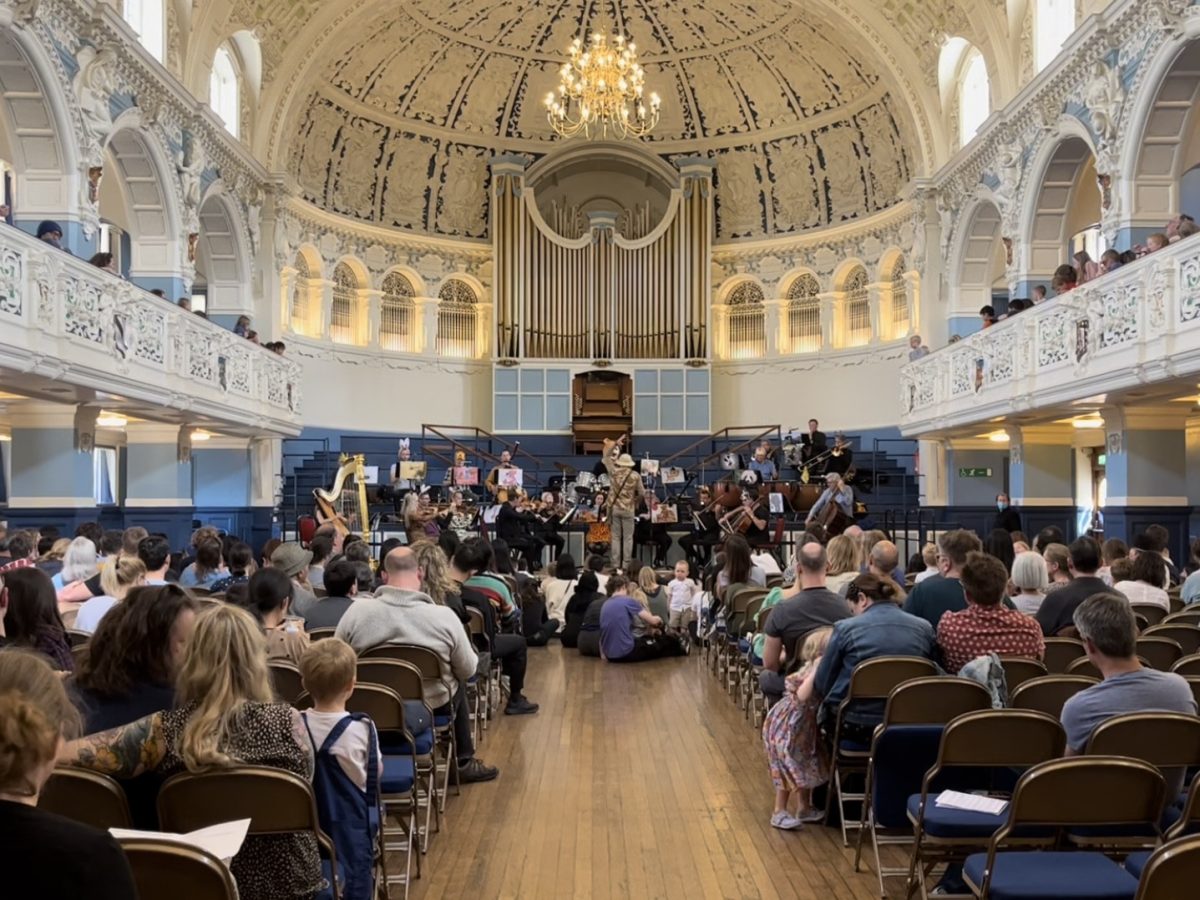 It was a warm sunny day on Sunday 8 May, the day of our 'Animal Antics' concert, and we welcomed many families into the bright Oxford Town Hall, the bubbling excitement tangible. The concert opened with the well-known Swan Lake theme, the stunning sound of the orchestra met with awe and wonder as a hush fell over the excited young audience. Warming into the concert, we heard a Symphonic Safari through the Silver Screen: a medley of themes from favourite films and television programmes taking us from dinosaurs to dragons with all sorts of other furry, feathered or finned creatures in between.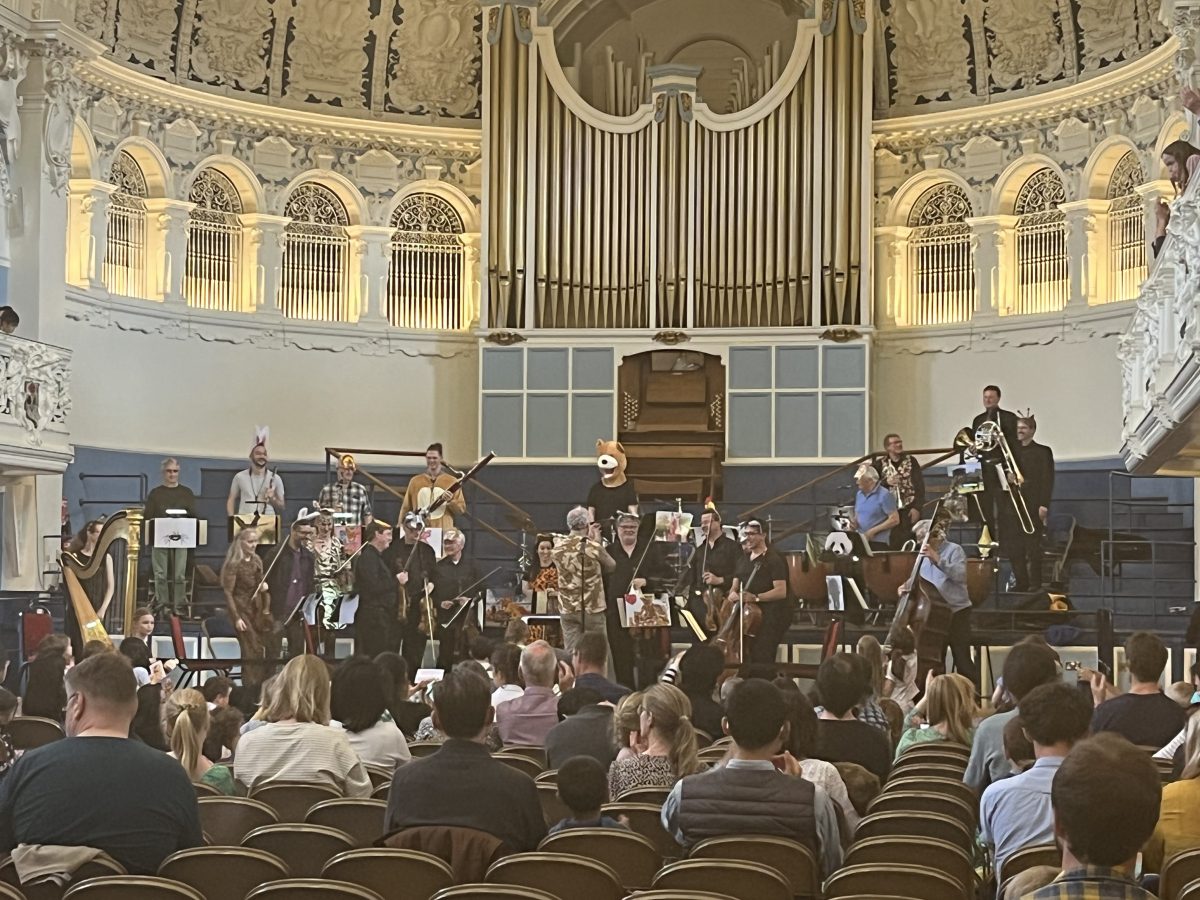 Later in the concert we heard Alasdair's Animal Antics, a fun and educational piece highlighting the different instruments onstage, with each one given a solo moment about an animal, leaving the children to guess what each one was. A few moments later Alasdair disappeared, and in his place there came… a penguin! A jovial piece called The Penguin by American composer and band leader Raymond Scott turned into a dance party, with children copying Alasdair – I mean, the penguin – as he performed an excellent dance routine.
Finally it was time for the concert to come to an end – but not before a Disney singalong. With words printed in the Activity Booklets (also filled with fun animal-themed activities including dot-to-dot, a quiz and a wordsearch), classic Disney tunes such as 'Feed the Birds', 'Can You Feel the Love Tonight' and 'The Bare Necessities' were met with enthusiastic singing from adults and children alike.
Thank you so much to all who came along to a FUNo event this season – we'll see you again in the autumn!
---
Still looking for your FUNo fix? Head over to our YouTube channel, where you can find a series of Online Family Concerts.
Make sure you're following us on social media to be the first to know when we announce our 2022/23 season!