Carnegie Hall Debut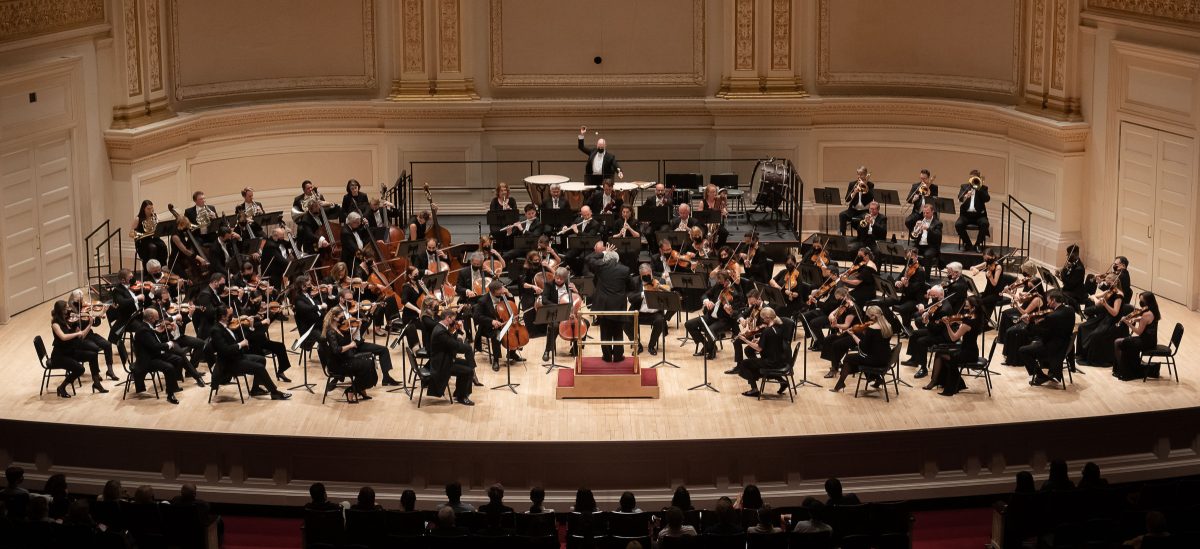 1 year ago | Oxford Philharmonic Orchestra | Concert, Orchestra, OPO on Tour
In early June 2022, the Oxford Philharmonic Orchestra had its Carnegie Hall debut: a landmark event in our calendar and hugely exciting. Delayed for two years by the pandemic, it was incredible to finally be able to perform in this magnificent venue, and was a very successful evening.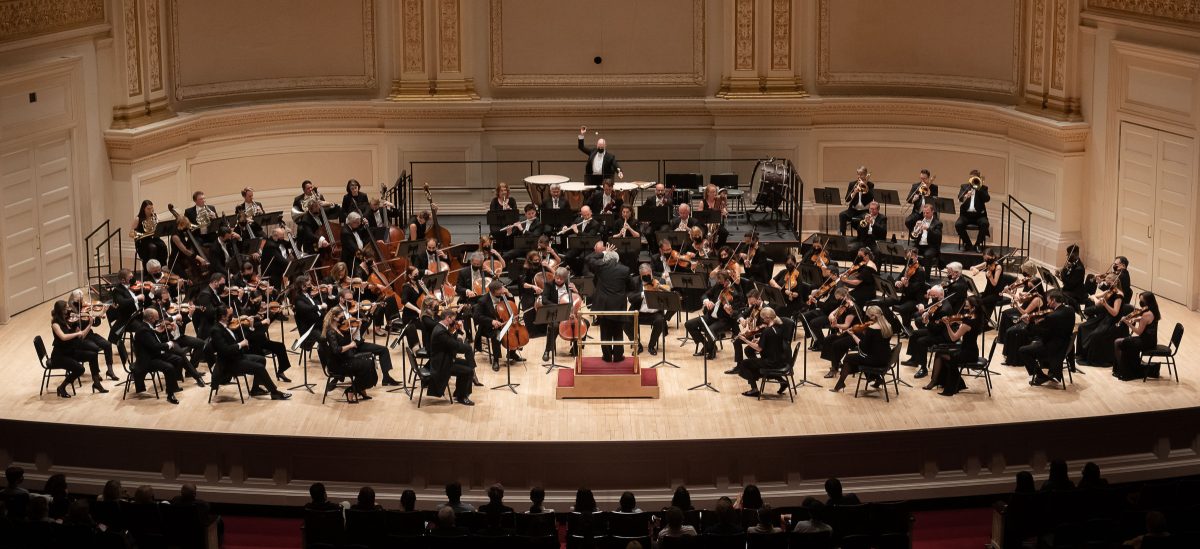 It was a warm summer's evening on Tuesday 7 June in New York City, and the Stern Auditorium / Perelman Stage at Carnegie Hall was buzzing with energy!
We were joined by our long-time colleague and friend Maxim Vengerov, who became the Orchestra's Artist in Residence in 2013, and played many concerts with us over a four-season collaboration. His virtuosic performance of Bruch's Violin Concerto No. 1 opened our Carnegie Hall debut.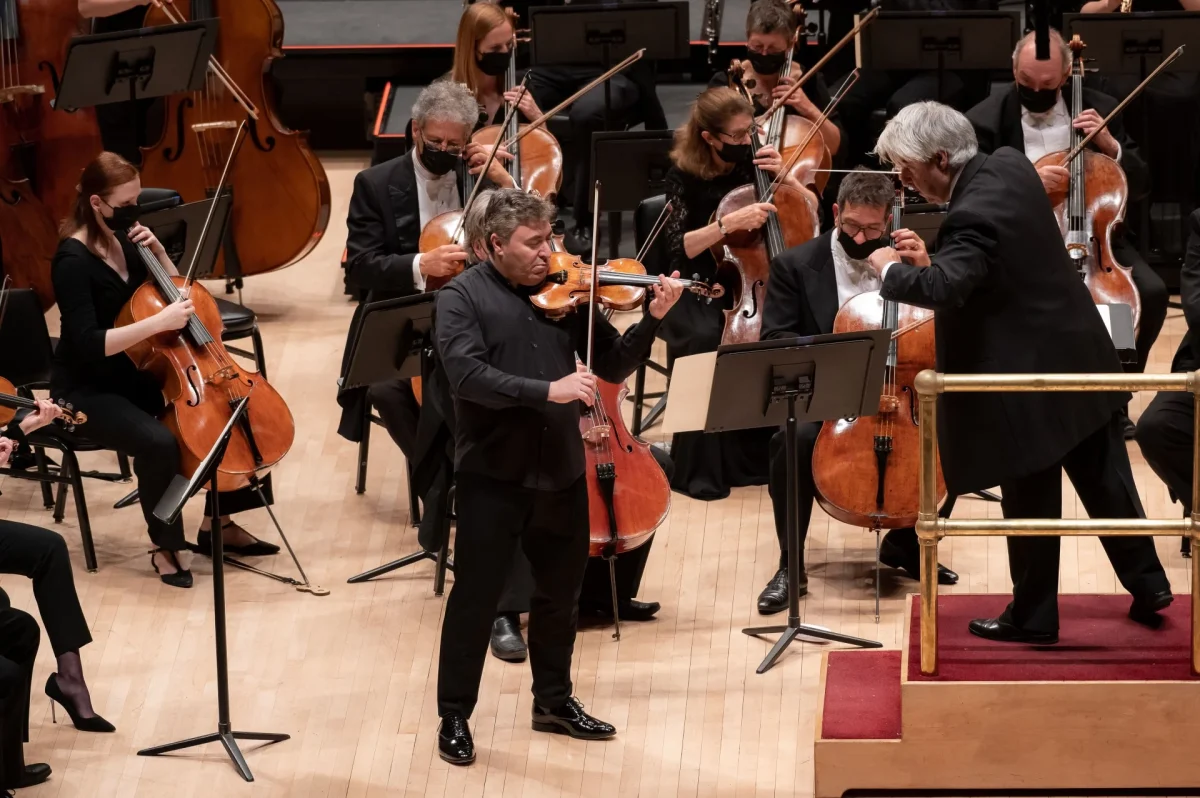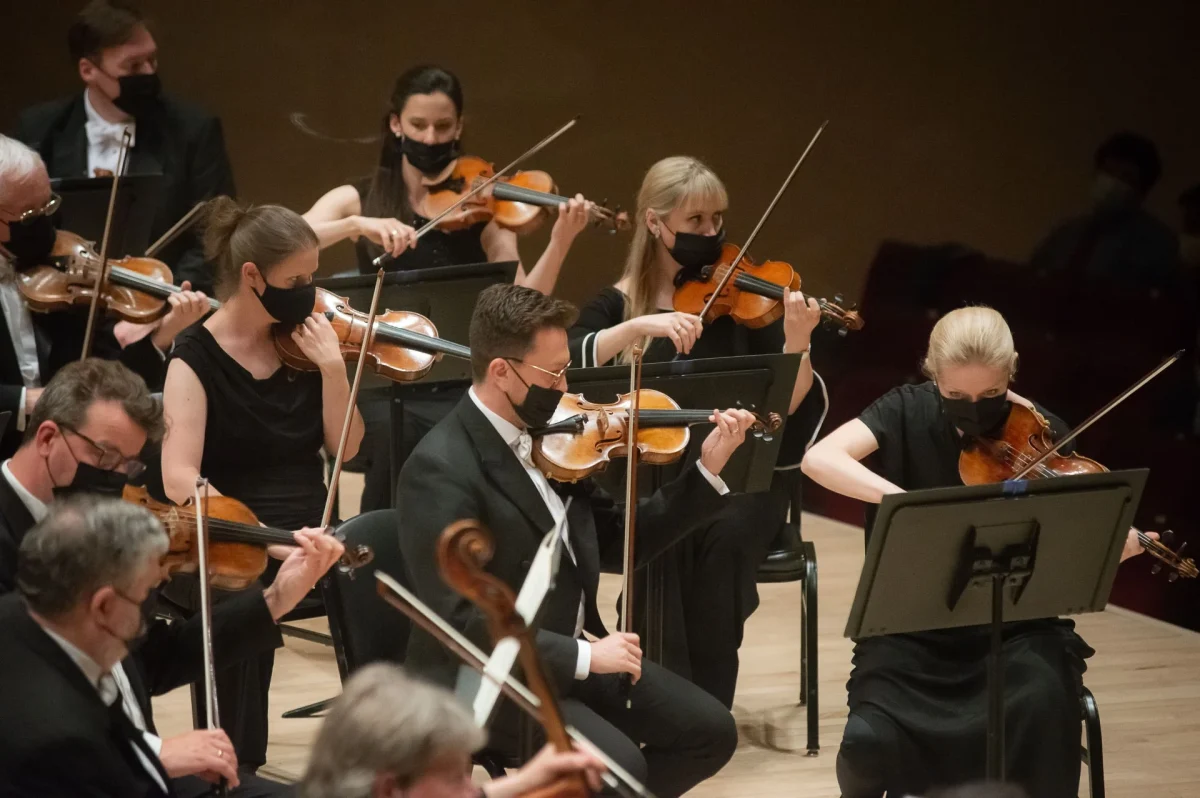 "The music, so melancholy and passionate, had orchestra and soloist enmeshed in soul-enriching playing of the finest quality."

Oberon's Grove
"the soloist and orchestra were simply mesmeric"

ConcertoNet
"Vengerov's ease and familiarity with the Bruch concerto were evident, enabling a long perspective that arched over the first movement's impassioned scales and arpeggios."

New York Classical Review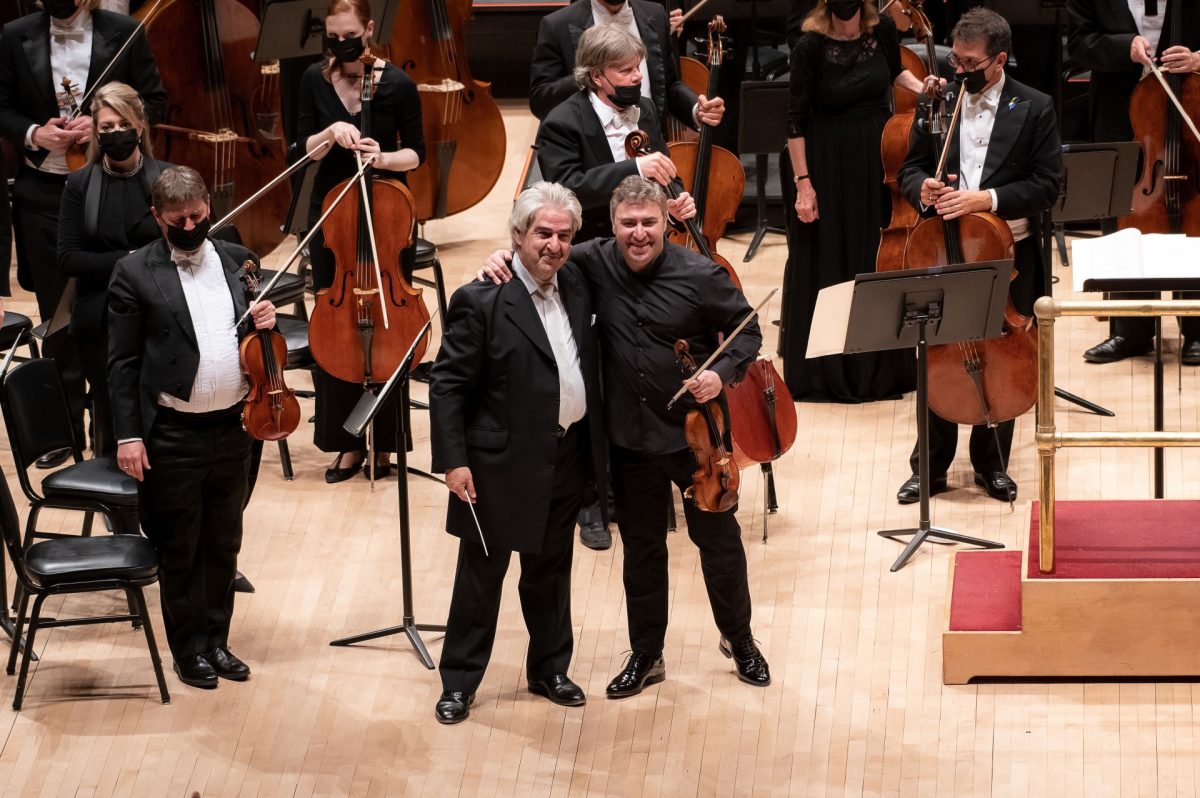 We were then joined by six wonderful young violinists from the Juilliard Pre-College Division for Sarasate's fiendish showpiece Navarra. The group joined Vengerov at the front of the stage to play this challenging piece from memory.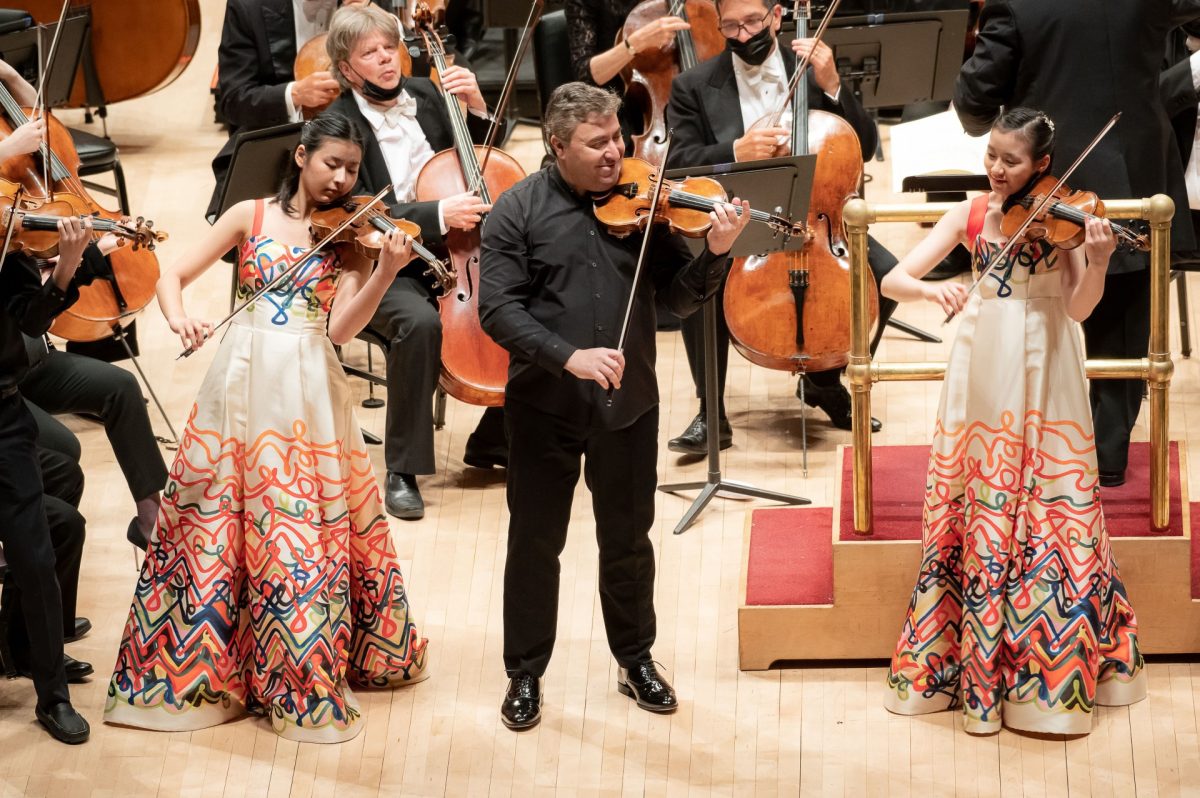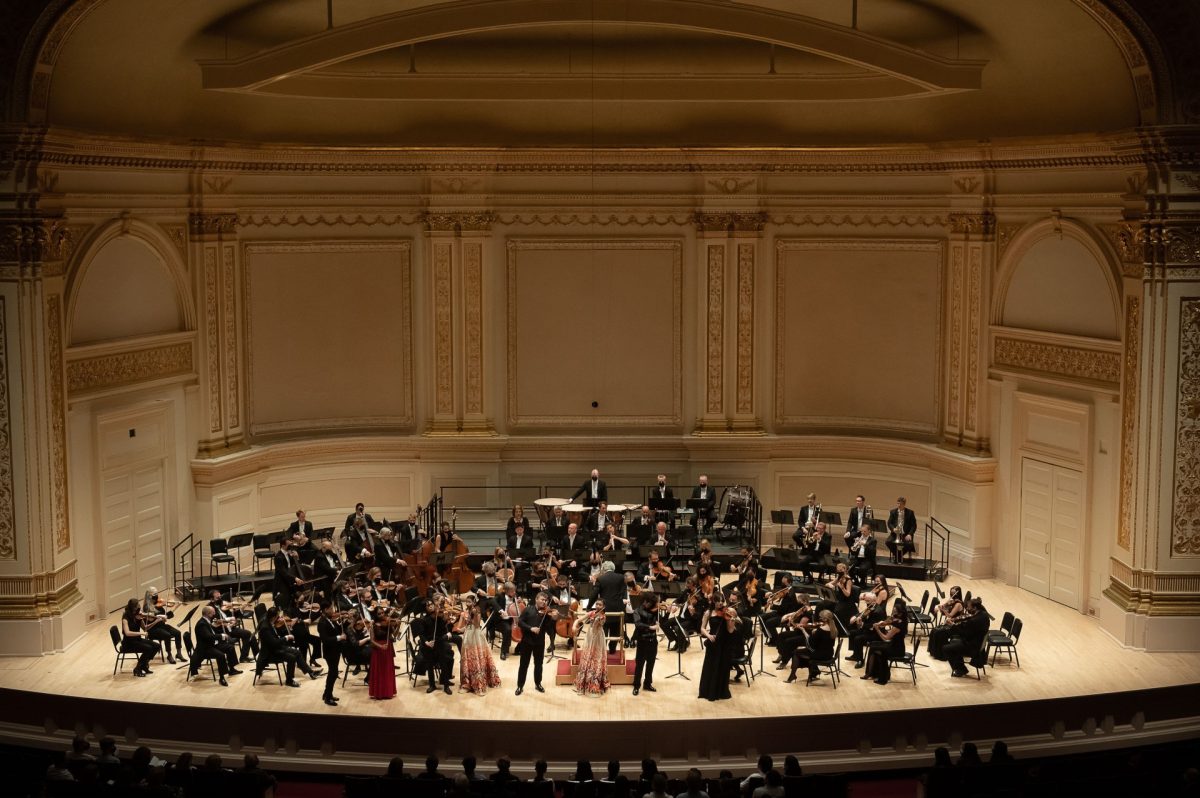 "the most enchanting 20 minutes of the concert"

ConcertoNet
"In a performance meant to highlight the Oxford orchestra's commitment to education, these teenagers looked well educated indeed, as they executed even Sarasate's lightning left-hand pizzicato in unison."

New York Classical Review
"With nearly perfect tuning and timing, the octet showed impressive skills both as ensemble players and as potential soloists."

Blogcritics
The second half of the concert was dedicated to Brahms's First Symphony: powerful and heroic to fill this grand auditorium, and provide a magnificent close to our concert.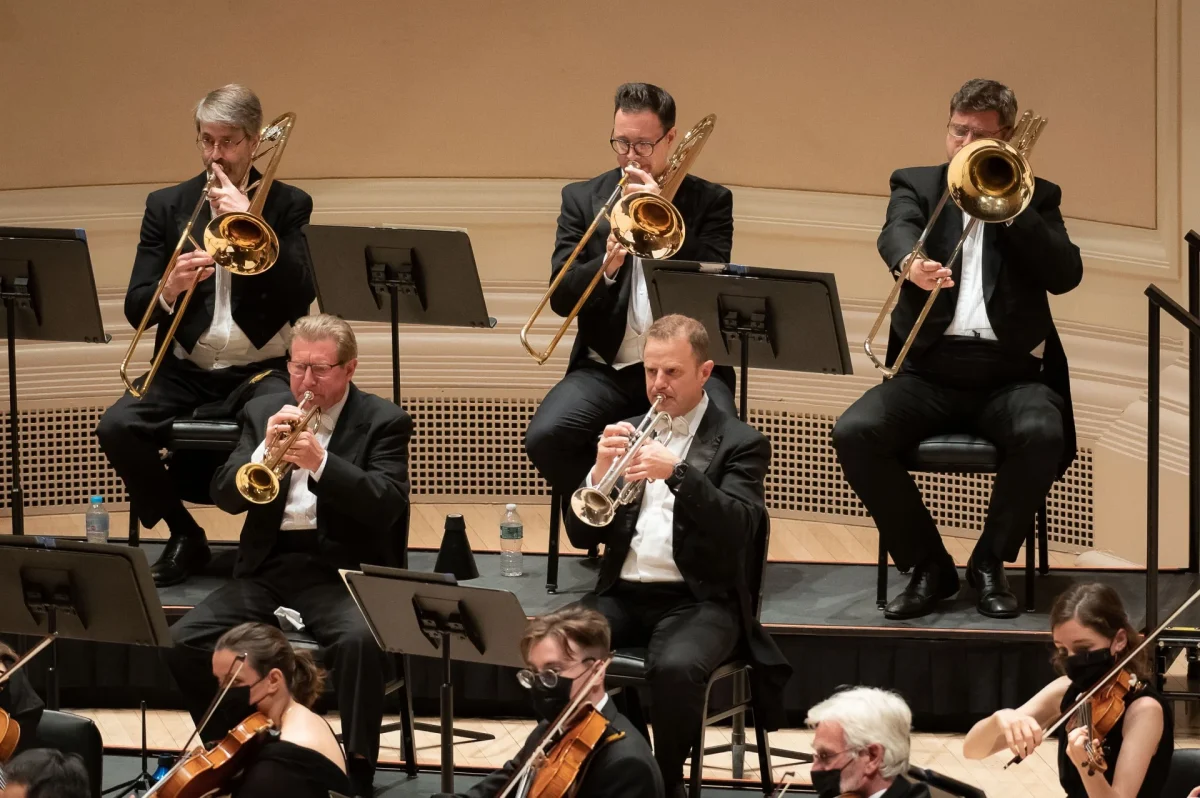 "The finale's suspenseful introduction was distinguished on Tuesday by a splendid horn solo and an equally vibrant answer from the flute, exactly the breath of fresh air the music needed."

New York Classical Review
"Mr Papadopoulos has an orchestra that technically easily essays the piece… And his conducting, neither idiosyncratic or unduly profound, was decent, lovely and an actually memorable classic."

ConcertoNet
"There is nothing like being submerged in the introduction's astonishing harmonic clusters in the marvellous acoustics of a hall like Carnegie… Maestro Papadopoulos brought out internal passages that had flown under my radar in previous hearings."

Blogcritics
"The Oxford Philharmonic is a superb ensemble… some of the finest musicians I have ever heard. And when solo moments popped up, the individual players played like gods and goddesses."

Oberon's Grove
…But that wasn't enough! Rupturous applause from the audience demanded an encore of Elgar's "Nimrod" from Enigma Variations – well-loved and of course, quintessentially British.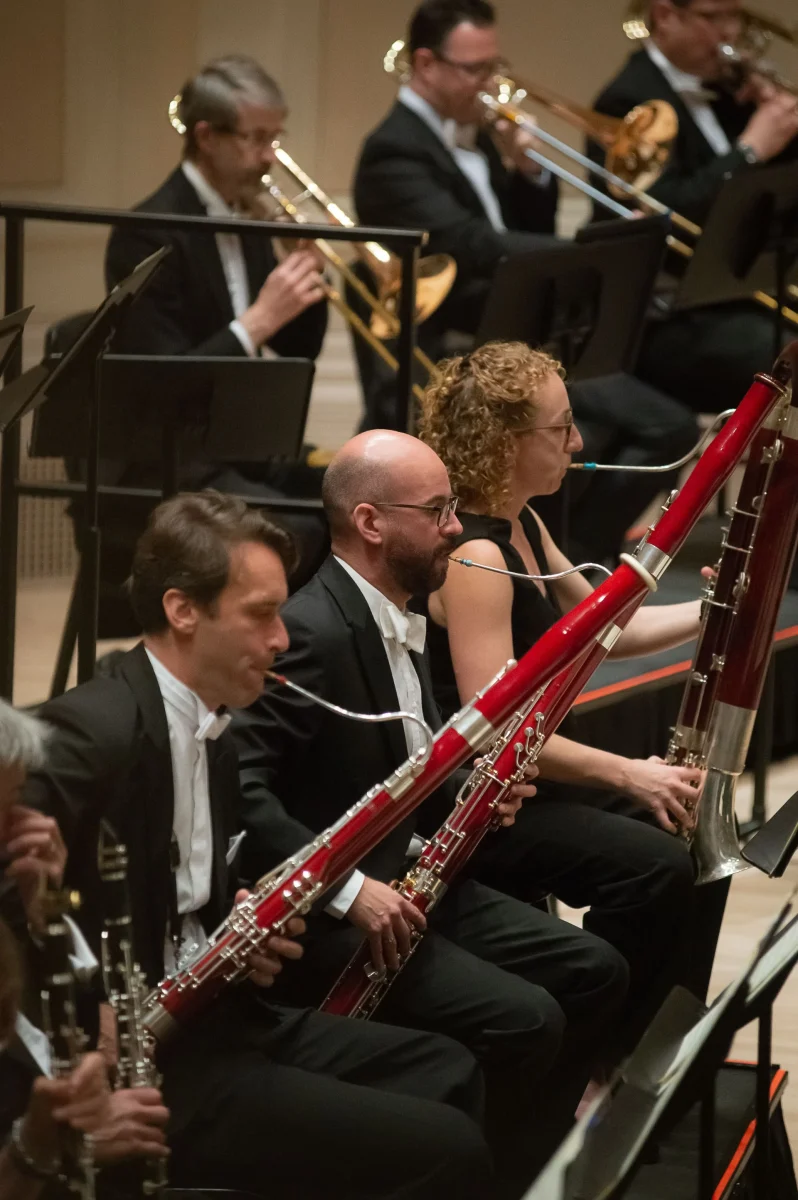 "This iconic work has never sounded so moving to me as in tonight's performance: the musicians simply gave it their all, and the result was benediction which humanity is now so desperately in need of."

Oberon's Grove
"world-class quality is what beamed from the stage at the Orchestra's New York debut"

Blogcritics
Overall it was an incredible event, greatly enjoyed by soloists, orchestra members and audience alike. Thank you so much for your continued support, helping us to make our big dreams a reality! And this is only the beginning: we'll be back in New York again in 2023…