Sit Side-by-Side with a professional player in an Oxford Philharmonic concert.
Our Side-by-Side scheme gives young musicians from Oxfordshire the opportunity to sit alongside a professional player in the opening work of up to three of our Oxford season concerts.
Sit Side-by-Side the Oxford Phil
---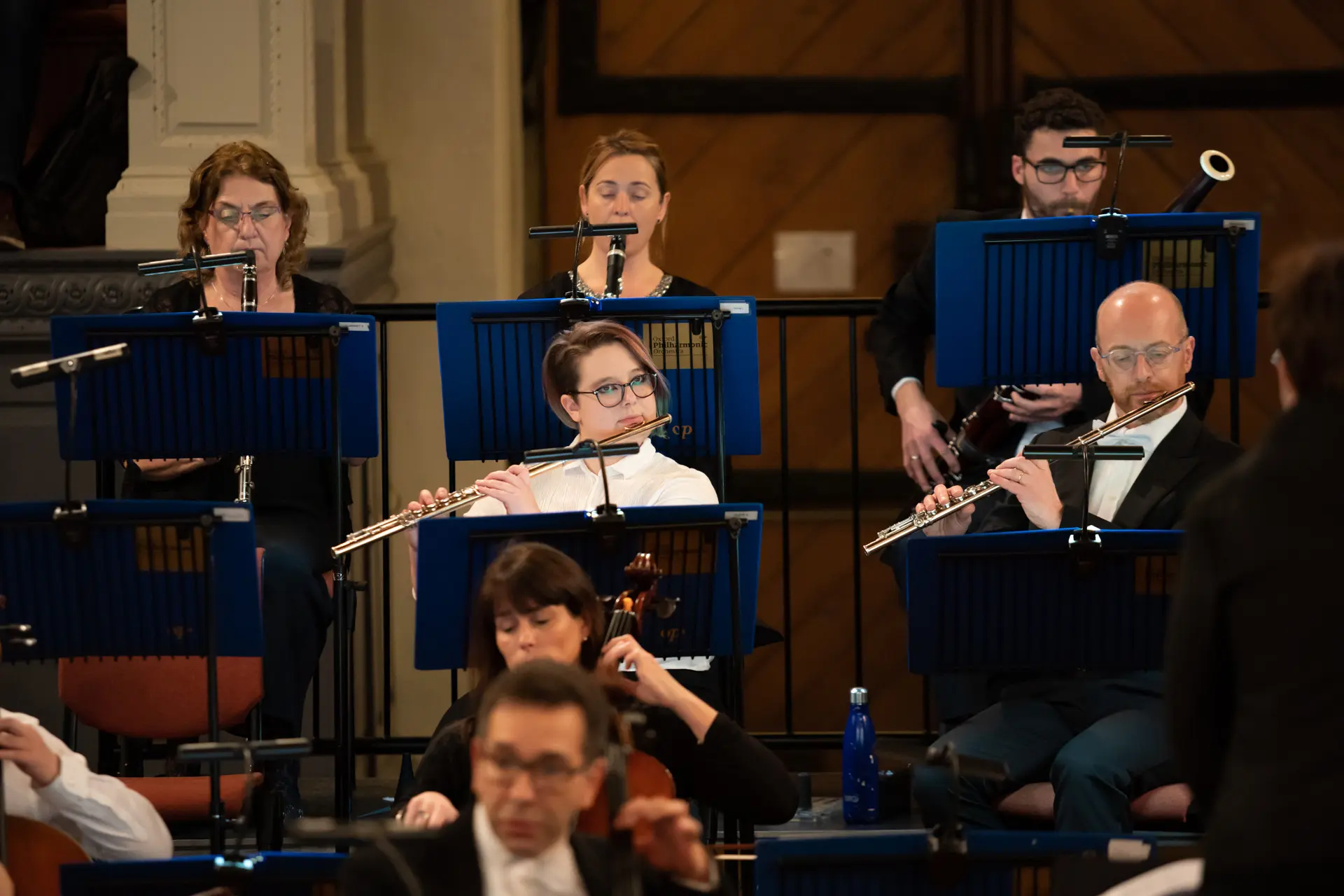 Our Side-by-Side scheme provides the opportunity for student string, wind, brass and percussion players from Oxfordshire to sit side-by-side with a professional player in the opening work of up to three of our Oxford season concerts. This is a unique performance experience reaching beyond what ordinary music education provides.

The Side-by-Side series of webinars, sectionals and tutti rehearsals with professional orchestral players will enable young musicians to gain unique insights into orchestral performance and perform their very best in concert.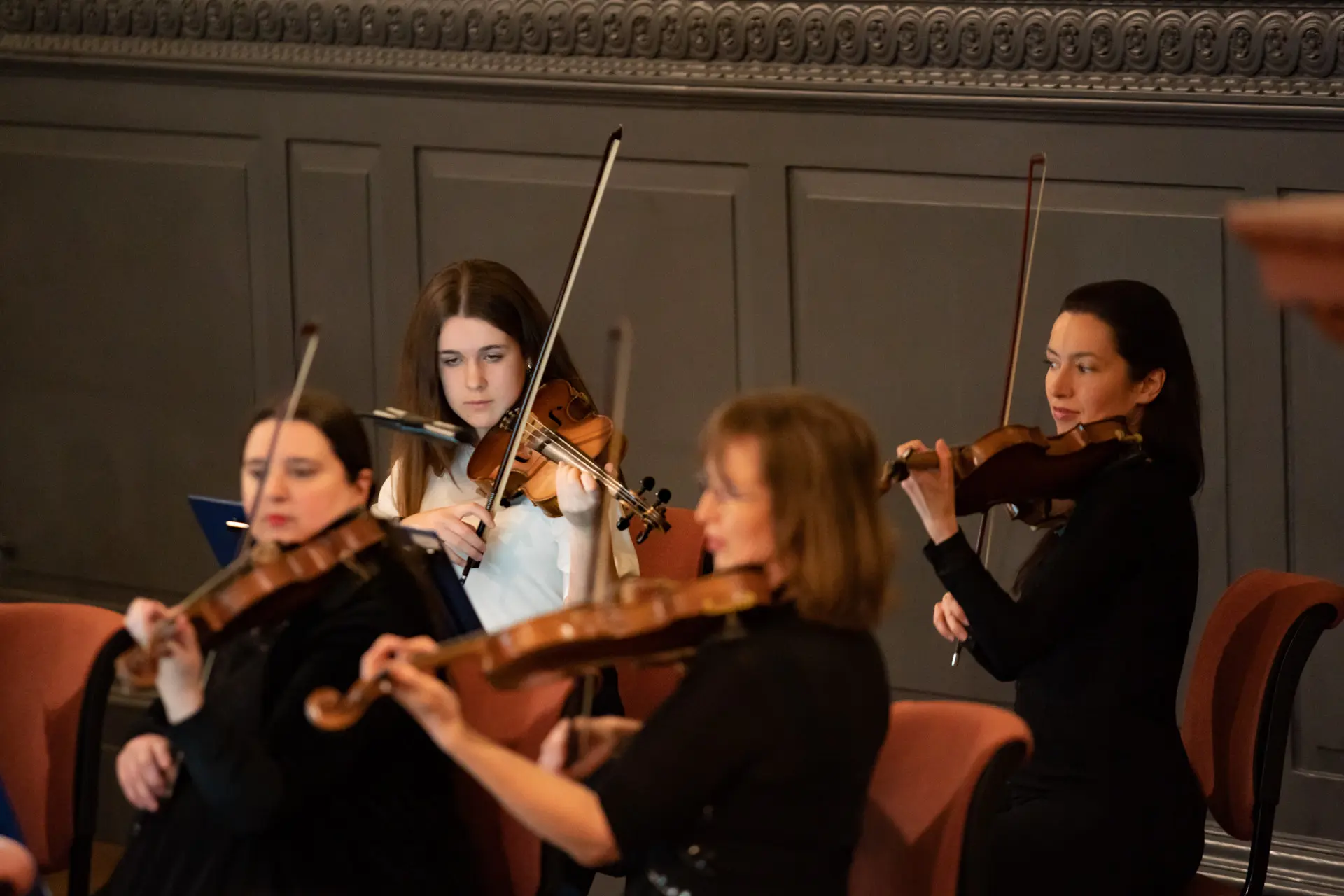 Applicants to Side-by-Side must be aged 14+ and play to Grade 8 standard or above. Applicants must be a student at school or university in Oxfordshire.
Applications will open in June. Complete the form at the bottom of the page by Sunday 9 October to apply. You will receive a confirmation email within one working day.
Applicants have the option to audition in person or online over video call.

In-person auditions will take place on Sunday 16 October at the Faculty of Music, St Aldate's, Oxford OX1 1DB.

Online auditions will take place on Saturday 22 October over Zoom.

Auditions will last 12 minutes and will consist of three components:
4-5 minutes of an accompanied solo work (this can be an excerpt of a longer work)
Two orchestral excerpts provided 4 days in advance
Sight reading provided in the audition
For in-person auditions, an accompanist will be provided although you may bring your own.

If you have any questions, please contact Cayenna Ponchione Bailey (Side-by-Side Scheme Coordinator) or William Emery (Education Officer).
If you are a string player studying at the University of Oxford and play to Diploma standard or above, you may be interested in our Orchestral Apprenticeship programme, another opportunity to play alongside the players of the OPO. If applying for the Orchestral Apprenticeship, you need not apply separately for Side-by-Side.