Errollyn Wallen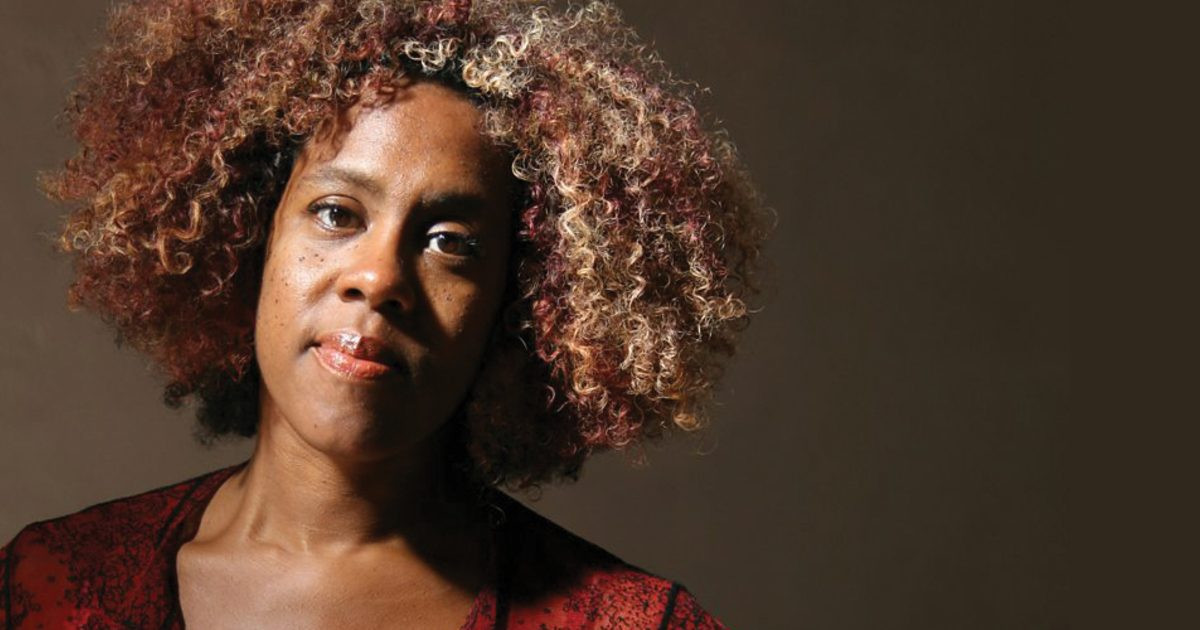 3 years ago | admin | Composers, Orchestra, Education, Black History Month
Classical music has a long and detailed history, which regularly includes works by some of the greatest composers ever to have lived, from Bach to Beethoven, Mozart to Mahler. There are many great composers, however, who are unfairly left out of the history books despite their valuable and important contributions to classical music. This October, we celebrate some of history's most significant black composers – this week, Errollyn Wallen (April 1958 – present).
Errollyn Wallen is a British composer and singer-songwriter, born in Belize in April 1958. Aged two, she moved to London and was brought up by an aunt and uncle along with her siblings, one of whom is the jazz trumpeter Byron Wallen. She now spends her time between London and the Scottish Highlands, where she keeps a lighthouse, looking out over the Orkney Islands.
Wallen trained at the Dance Theater of Harlem in New York before leaving to study composition at Goldsmiths, University of London and King's College London. She earned her MPhil at King's College, Cambridge and was inaugurated as an Honorary Fellow of Mansfield College, Oxford in 2015, as well as receiving an Honorary Doctorate from York St. John's University in November 2017.
Errollyn Wallen's first orchestral commission was a concerto for percussion and orchestra in 1994, written for renowned percussionist Colin Currie who was then a finalist in the BBC Young Musician of the Year competition. The concerto was later performed at the 1998 BBC Proms, making Wallen the first black female composer to have her work performed at the Festival.
Wallen's work has even travelled to space – completing 186 orbits around the Earth. After meeting Canadian astronaut Steve MacLean in Houston, she taught him to play a riff on the piano. He then took three of her CDs into space with him on the STS-115 Space Shuttle mission in 2006, with one of them even being framed by NASA.
Daedelus, performed by Errollyn Wallen with the Brodsky Quartet
In 2010, Wallen's piano quintet 'Music for Tigers' was performed at the Museum of Modern Art in New York, and in 2012 her song 'Daedalus' served as the opening and closing theme for BBC drama One Night. It went on to win the 2013 FIPA d'Or for Best Original Music in a Television Series. Two works were also commissioned for the 2012 London Paralympics Opening Ceremony, performed by Denise Leigh and the London Symphony Orchestra at the Olympic Stadium: 'Principia', and 'Spirit in Motion'.
Errollyn Wallen's lighthouse – Photo by Les Armishaw.
Her work has also been commissioned by the BBC, with 'This Frame Is Part of the Painting' receiving its world premiere performance at the BBC Proms in August 2019. The piece was performed by Welsh mezzo-soprano Catriona Morison and the BBC National Orchestra of Wales, and is a homage to the late painter Howard Hodgkin after being inspired by a stamp Wallen saw in the artist's studio in 2015 – a warning to art galleries not to remove the frame he had intentionally painted over.
Wallen was awarded an MBE in the 2007 Birthday Honours, and later CBE in the 2020 New Year Honours, both for her services to music. Wallen is also the winner of two Ivor Novello Awards – the British Composer Award in 2005, and the 2013 award for Classical Music.
In June 2020, the British electronic music group Clean Bandit shared a video on their YouTube channel. In it, they accompanied 13-year-old Keedron Bryant singing a song written by his mother, Johnnetta, after the murder of George Floyd. Clean Bandit cellist Grace Chatto was joined by Sheku and Braimah Kanneh-Mason, and Nicola and Stephanie Benedetti, to play Errollyn Wallen's arrangement.
Errollyn Wallen's new arrangement of Hubert Parry's Jerusalem was performed at the Last Night of the Proms in September 2020, and she announced on Twitter that she would dedicate the piece to the Windrush Generation.
As of late October 2020, it has been announced that Errollyn Wallen has been appointed visiting professor of composition at the Royal Conservatoire of Scotland in Glasgow.
Over the course of her career so far, Errollyn Wallen's work has been performed by some of the world's top orchestras, opera and ballet companies, including Opera North, Welsh National Opera, Leipzig Ballet, the Gewandhaus Orchestra and more. Her works to date include two ballets, 12 operas, and an abundance of pieces for orchestra, voice, and various chamber ensembles.
For a full list of Errollyn Wallen's works to date, visit her website here.
Further information:
Follow Errollyn Wallen on social media:
Cover photo by Azzurra Primavera