Nigel Kennedy: The Bach Concertos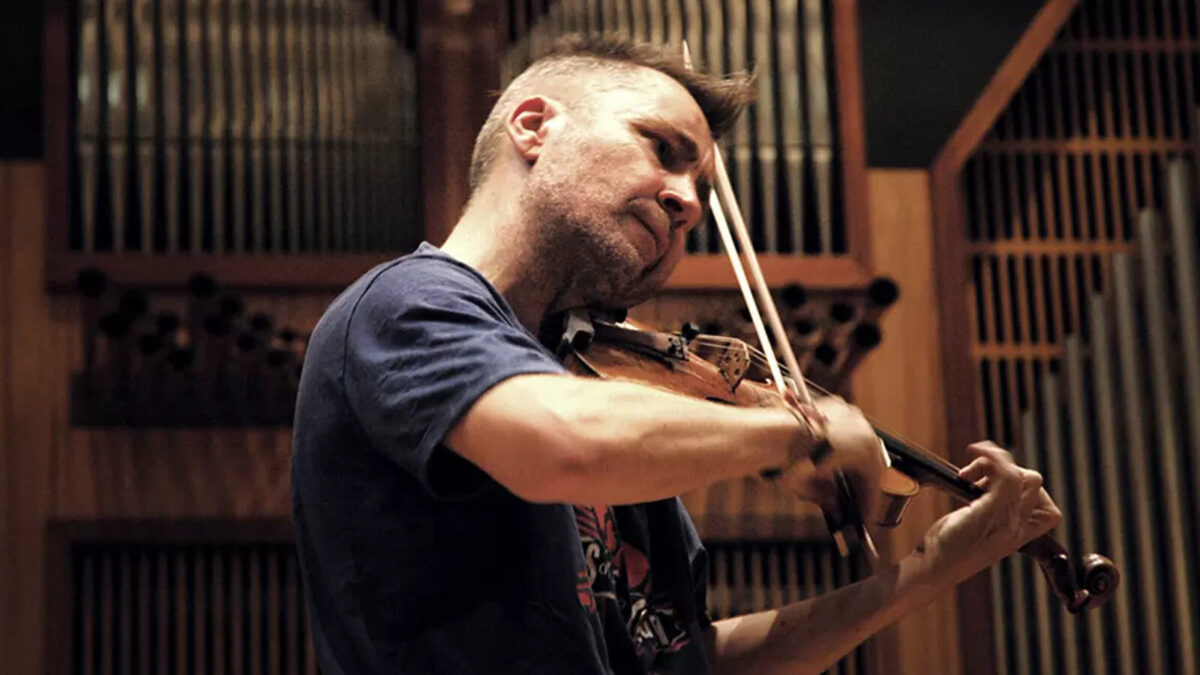 Nigel Kennedy: The Bach Concertos
14 Nov 2023 | 19:30 | Barbican Concert Hall
Bach Violin Concerto No. 1 in A minor, BWV 1041
Bach Violin Concerto No. 2 in E major, BWV 1042
Bach Concerto for Two Violins in D minor, BWV 1043
Bach Concerto for Violin and Oboe in C minor, BWV 1060R
Nigel Kennedy violin/director
Anna-Liisa Bezrodny violin
Clara Dent oboe
Nigel Kennedy and the Oxford Philharmonic Orchestra celebrate one of the greatest composers of all time with a programme of concertos by Johann Sebastian Bach. Only three of Bach's many violin concertos survive, and tonight we hear them all. Virtuoso violinist Nigel Kennedy takes centre stage in the two dazzling concertos for solo violin, before two OPO soloists join – first Anna-Liisa Bezrodny for the Concerto for Two Violins, one of Bach's most celebrated works, then Clara Dent for the reconstructed Concerto for Violin and Oboe. A musical maverick and one of the world's leading violinists, Nigel Kennedy's 'sincere enthusiasm and sense of fun' (Limelight) is palpable in every performance he gives. Together with the Oxford Philharmonic Orchestra, he invites us to share in the 'incomparable amount of spiritual enjoyment to be gained from Bach's music'.
Please note that we are only selling 20% of the tickets for this concert.
If you have access requirements or want to book Young Barbican tickets, please visit the Barbican website here.
Nigel Kennedy: The Bach Concertos

14 Nov 2023

Tickets: £18, £30, £45, £65
Duration: 120 min
Venue: Barbican Concert Hall

Tuesday 14th November, 2023 – 19:30
From £18