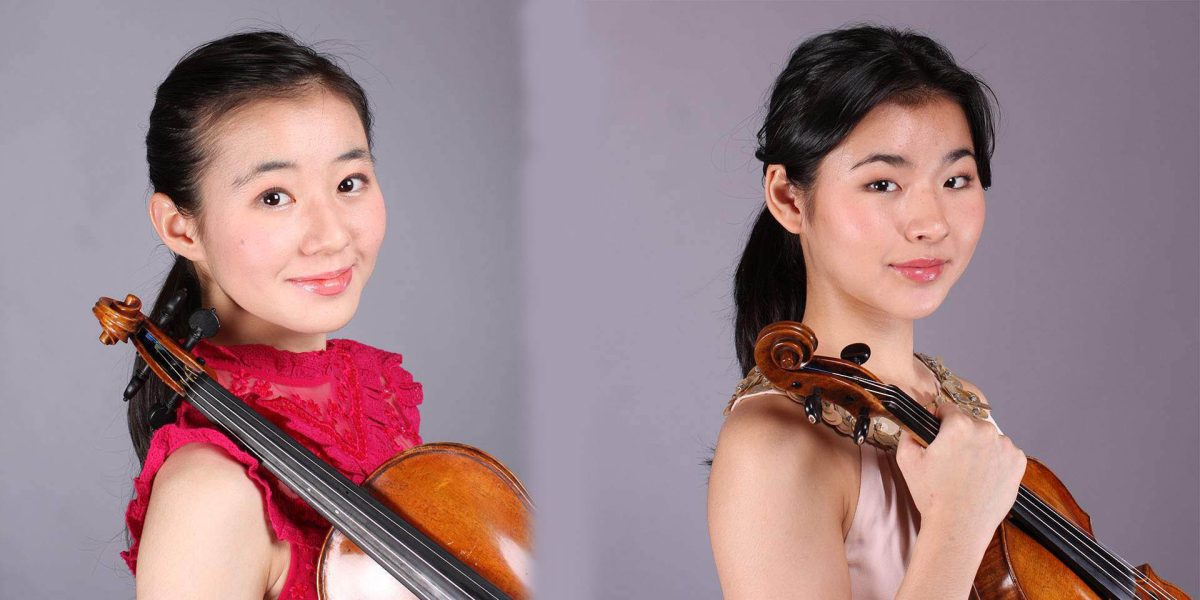 Past event – We are no longer taking bookings for this event.
Brahms Violin Sonatas
18 Feb 2023 | 19:30 | Holywell Music Room, Holywell Street
Brahms Violin Sonata No. 1 in G major, Op. 78
Brahms Violin Sonata No. 2 in A major, Op. 100
Brahms Scherzo in C minor from the F-A-E Sonata 
Brahms Violin Sonata No. 3 in D minor, Op. 108
Fiona Khuong-Huu violin
Hina Khuong-Huu violin
Marios Papadopoulos piano
The beauteous violin playing of Joseph Joachim and the radiant personality of Clara Schuman lie behind Brahms's Violin Sonatas − works in which his first priority was to make the violin sing. The three sonatas chart a journey from lyrical intimacy to stormy, grand expressions, No. 3's D minor key plumbing the depths before transcending into glory. Rising star violinists (and sisters) Fiona and Hina Khuong-Huu join Marios Papadopoulos at the piano for this traversal of Brahms's piano− violin works at the Holywell Music Room.
Brahms Violin Sonatas

18 Feb 2023

Tickets: £30
(Students £5)
Duration: 105 min
Venue: Holywell Music Room, Holywell Street

Saturday 18th February, 2023 – 19:30
£30
(Students £5)